I am becoming addicted to getting things in the mail. In an instant gratification society it's nice to have to wait and be surprised!
Here's a little background on my hair: I've been transitioning from relaxed to natural since June 2012. I currently have around 3 inches of relaxed ends left which I will cut…..sometime in the future, lol. My hair is low porosity and is extremely perceptible to product buildup so I have to be very careful mixing products with my hair.
Today I'm going to talk about a box subscription I received most recently: the March anniversary edition Curlkit. Curlkit is a monthly $20 subscription service and you get 5-7 samples of which some are full sized items. I've been getting Curlkit since December and I've been pretty pleased so far…..I'm just starting to accumulate a huuuuge stockpile of hair products I need to use. If you would like to try Curlkit I have a 10% off link for you to use at the bottom of the page.
So this box contained customer favorite products from their past year of business. All hair products in this months box were curly girl method approved. For more information about this method check out this article on naturallycurly.com Let's get started!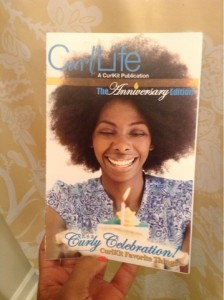 The CurlLife Magazine: this is included in every box and its about 10 pages including descriptions if what's in the box, coupon codes, natural hair tips, blogger highlights and more
Aubrey Organics GPB Conditioner
Aubrey Organics GPB (glycogen protein balancing) Conditioner: I know lots of curries love this conditioner and I've only used it once since my hair is currently straightened. This is Aubrey Organics most popular product and the bottle says "nutrient-rich protein-based GPB rehydrated and re-energizes your hair". I would say it has an herbal smell to it. I have to use this a couple more times before I review it.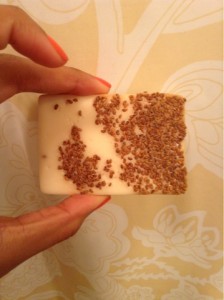 SoapyLuv Raspberry Green Tea Soap Bar
SoapyLuv Raspberry Green Tea Soap Bar ( a few months back Curlkit started adding body products to their boxes) – I've used this several times and I love it. It doesn't dry your skin out like most soap bars and it smells like fresh raspberries. It also has raspberry seeds on one side which offers a little exfoliation. It's been in my shower for maybe 3 days now and the bar has not dried out which is also a nice touch.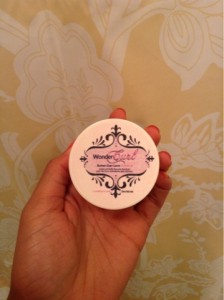 WonderCurl Butter than Love Hair Pudding
WonderCurl Butter than Love Hair Pudding – this products intended use is for shine and softness. It doesn't really have a smell so that's nice if you want to add some scented oils to it to make your own blend. The texture is very light and airy so I'm excited to use this once I wash my hair.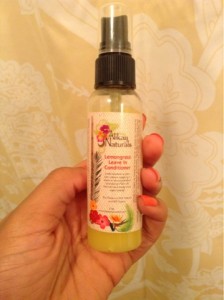 Alikay Naturals Lemongrass Leave In Conditioner
Alikay Naturals Lemongrass Leave In Conditioner – the description on this says it is 90% organic and 100% natural. I'm not the biggest fan of the smell; it kind of reminds me of lemon pledge, but we will see how it works.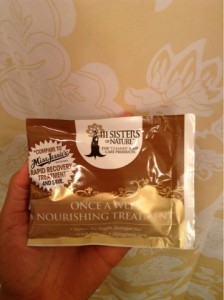 III Sisters of Nature Once a Week Nourishing Treatment
III Sisters of Nature Once a Week Nourishing Treatment – I got this a couple of Curlkit's back so this is a duplicate for me. I remember using it and the results were ok. I'll try this pack again and see what my thoughts were. The III Sisters of Nature products are comparable to Miss Jessie's.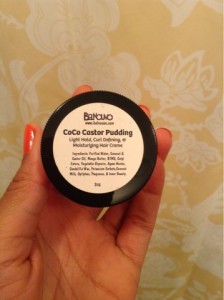 Bel Nouvo CoCo Castor Pudding
Bel Nouvo CoCo Castor Pudding – description on this is a "light hold, curl defining, moisturizing hair creme". To me it smells like slightly artificial coconut.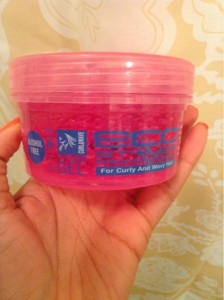 EcoStyler Gel
EcoStyler Gel – Pink – I think everyone has some form of EcoStyler gel in their arsenal. I have the yellow one with a max hold of 10 and that one is infused with argan oil. This pink one has a hold of 8.
So this is it for the contents of the March Curlkit. What's great about Curlkit is that in addition to the the monthly subscription service you can also purchase full size products of the samples you receive If you would like to sign up for Curlkit click here for 10% off your first purchase!