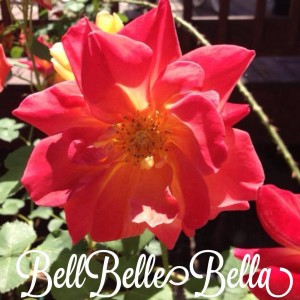 We made it to the other side everyone! My blog has made the successful Blogger to WordPress transfer and this is terribly exciting! If you're not a blogger basically before I owned my domain or website address but I did not own the platform the blog was hosted on which was Blogger (free blogging software from Google) which is owned by Google. I've also heard horror stories that Google has been known to shut Blogger blogs down for no reason which always had me pretty paranoid I admit. Now that I've made the switch my blog is being hosted on it's own server and completely owned by me!
To briefly discuss there is a self hosted version of WordPress.org which I am now on and a free version which is wordpress.com where you can don't have to worry about hosting but there are restrictions as far as advertising goes.
I have been thinking about making the switch for a long time now and finally decided to do it after my one year blogging anniversary. What started out as something to keep me sane while at home has turned into a much more robust experience and I wanted to make sure my website reflected that.
I've gotten a bunch of questions about how I made the transfer. I did end up doing tons of research and realized that moving all the posts, pictures, and comments I had was going to be a huge task especially for me since I still work full time. After getting a couple of quotes here and there on the internet and figuring out the average price I decided to use the services of Blogelina to move my blog content, set up my hosting, and design my new site as close as possible to the original Blogger site. I've been following her website well before I even thought about transferring and Tanya has AMAZING blogging tips and resources on her site. I purchased the transfer back in late February and paid $117 (do a Google search for any coupon codes that may help 🙂 ) but the current price as of the date of this post is $149.
After purchasing the packing and getting the initial information set up I was assigned a day when they when my blogging transfer would be complete which was yesterday March 20, and I'm back in business today. Tanya was great about keeping in touch and keeping me informed and answering my questions which is awesome. It seriously saved me so much time by having someone else complete the technical details that I was terrified of messing up myself or not having enough time on a weeknight to transfer myself successfully.
I'm still figuring out this whole WordPress design and posting thing so if you see something wonky on my site let me know and I'll fix it but overall I think it looks GREAT!
Let me know if you have any additional transfer questions below. Have a great weekend!