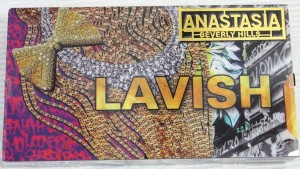 Anastasia Beverly Hills Lavish Palette
I have been on the hunt for the perfect fall palette. One that contains jewel tones but has a nice amount of matte shades which can translate from night to day wear. When I saw the Anastasia Beverly Hills Lavish Palette I KNEW I had to have it. The palette comes with 10 shadows, a brush, brow pencil, tweezers, eyeliner, and lookbook featuring well known YouTubers and Instagrammers. The palette retails for $38 from Sephora, Nordstrom, or the Anastasia website.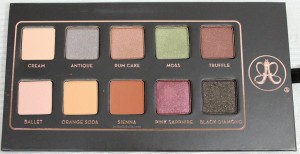 Anastasia Beverly Hills Lavish Palette
Anastasia is known for her brow products which I have tried in the past and really liked so I was excited to try out some of her eye shadows. This palette contains three matte shades and seven shimmer/glitter shades.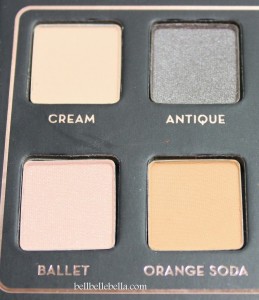 Anastasia Beverly Hills Lavish Palette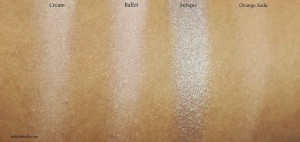 Anastasia Beverly Hills Lavish Palette
As you can see the four shadows pictured above do not do my skintone any favors with the exception of Antique; I'd really need a base to get these colors to pop. Cream makes an excellent brow highlight shade, and Ballet is a soft shimmery light pink. Antique looks a little whiter than it pulls in real life; it's actually more silvery. Orange Soda just kind of disappears into my skin but build up the color enough and the orange is more evident.
Anastasia Beverly Hills Lavish Palette

Anastasia Beverly Hills Lavish Palette
These next six are the stars of the palette. There is honestly not a shade on this side that I do not love. If I was forced to pick I'd say Rum Cake, Truffle, and Pink Sapphire are my favorites. The only shade that experiences fallout is Black Diamond which is pretty common with glittery black shades. Sienna is a gorgeous reddish brown that faintly reminds me of MAC's Brown Script making it perfect for the crease.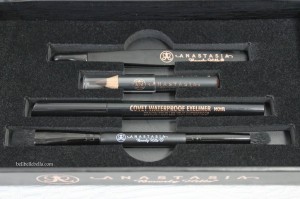 Anastasia Beverly Hills Lavish Palette
Here's a surprise you don't see in most palettes: brow products! This set includes an Anastasia pair of tweezers, A mini Perfect Brow Pencil in Dark Brown, Cover Waterproof Liner in Noir, and a dual ended brush to use with the shadows. So far I've used all four of these and I love them; especially the brow pencil; it's not too light or too dark so if you're a blond don't be afraid of the dark brown color.
Because it's also Video Tuesday on my YouTube channel check out the tutorial I did using this palette as well as a quick 3 minute review:
What are some of your favorite fall eyeshadows?