Affiliate Links
Today I bring you the much anticipated (by  me anyway) review of the Tom Ford Eye Color Quad in Orchid Haze with Review and Swatches. When I went into the store all set to buy the other Tom Ford Quad I picked up I had no intentions of picking this beauty up especially with these quads at the price point they are….and then…I saw purple shadows. My weakness.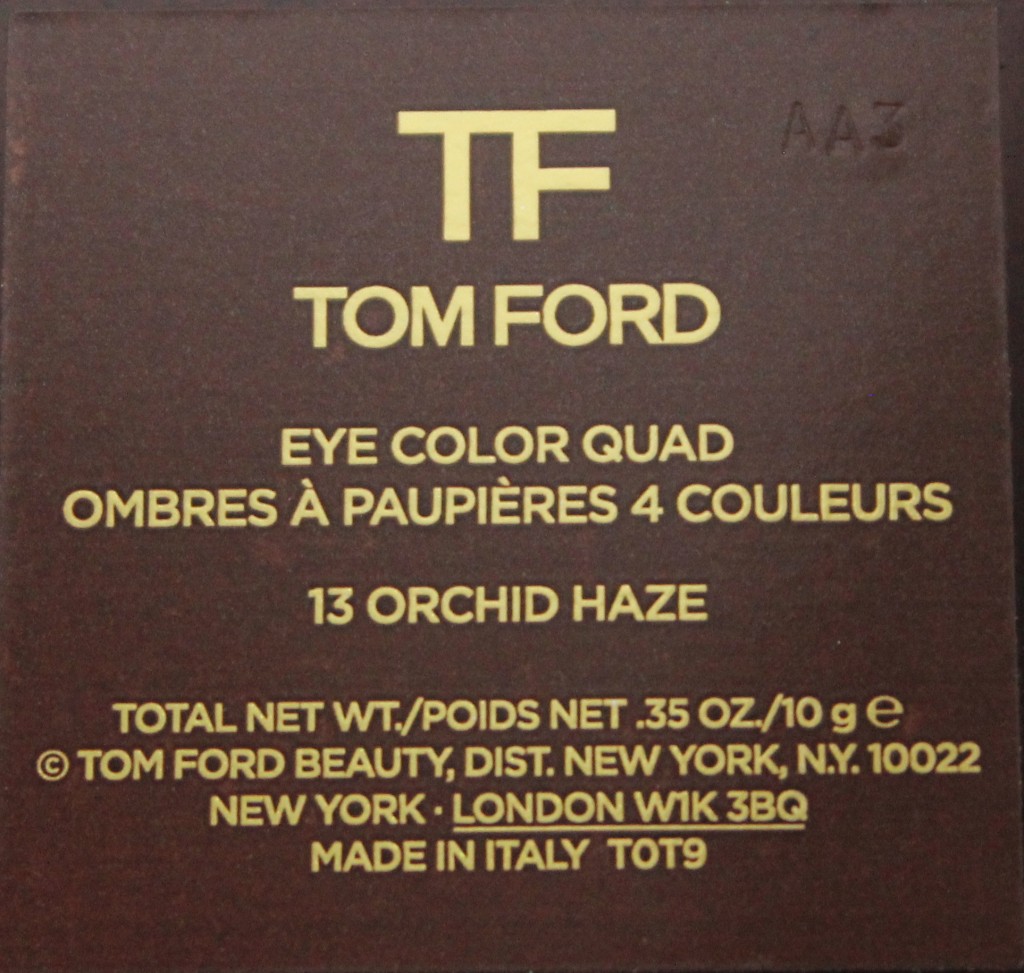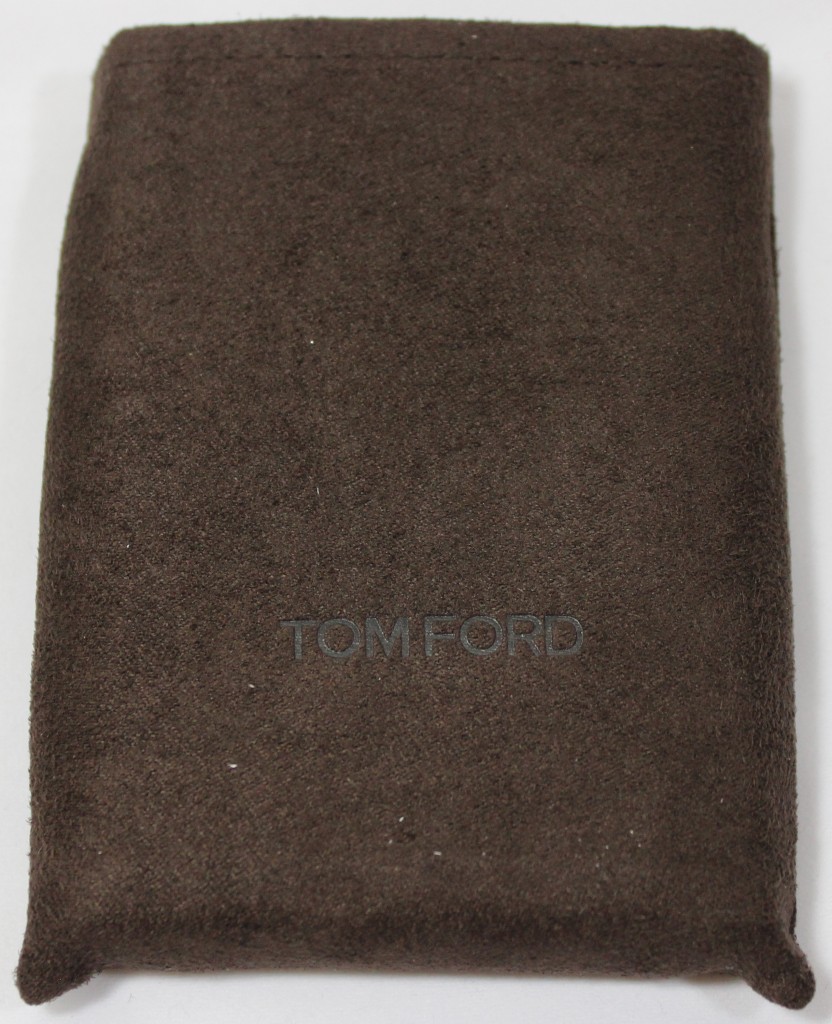 Typical of most super high end products (I just made that category up myself!) this quad comes in a little pouch that holds the compact a la Chanel. I'm not exactly sure anyone really uses these…but it is a nice touch is it not?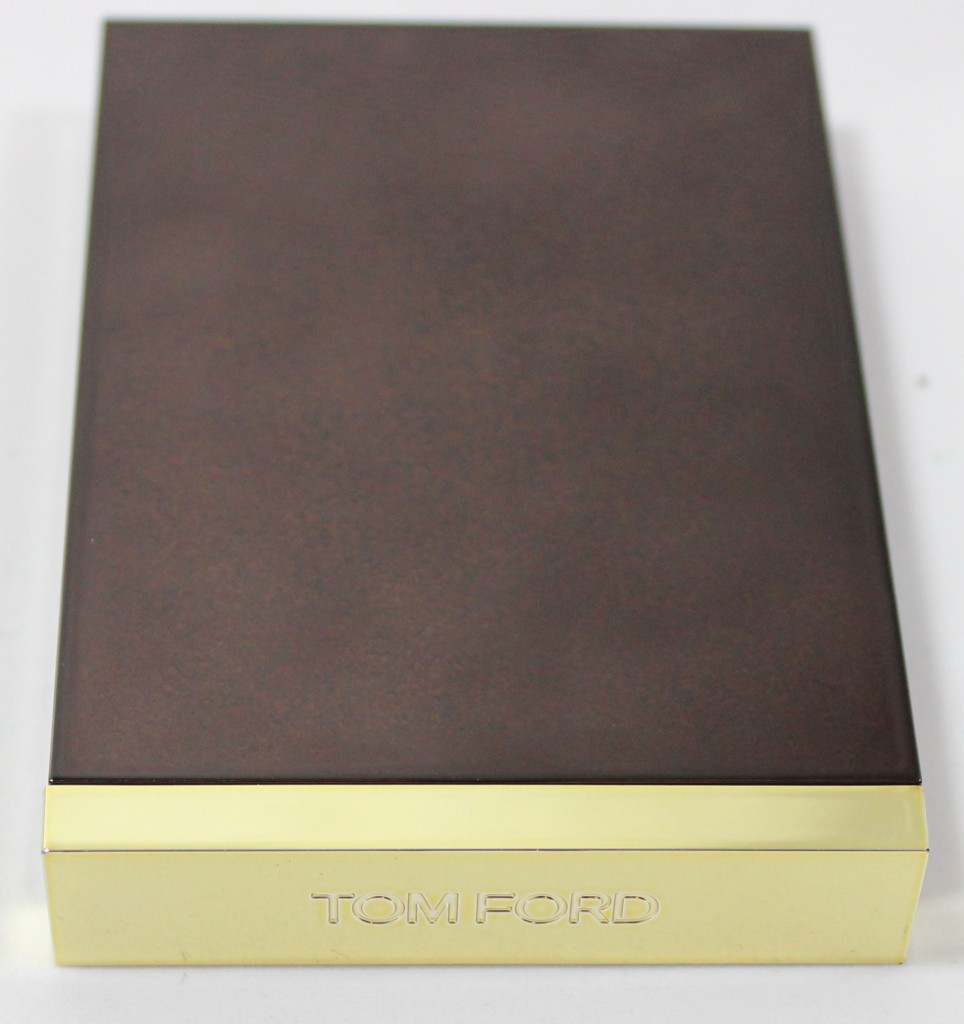 All permanent items in the permanent Tom Ford Collection have this signature brown and gold packaging which I find very chic – I just wish the opening was a little more secure (just a simple spring closure) but I suppose that's what the pouch is for – added protection of the product inside.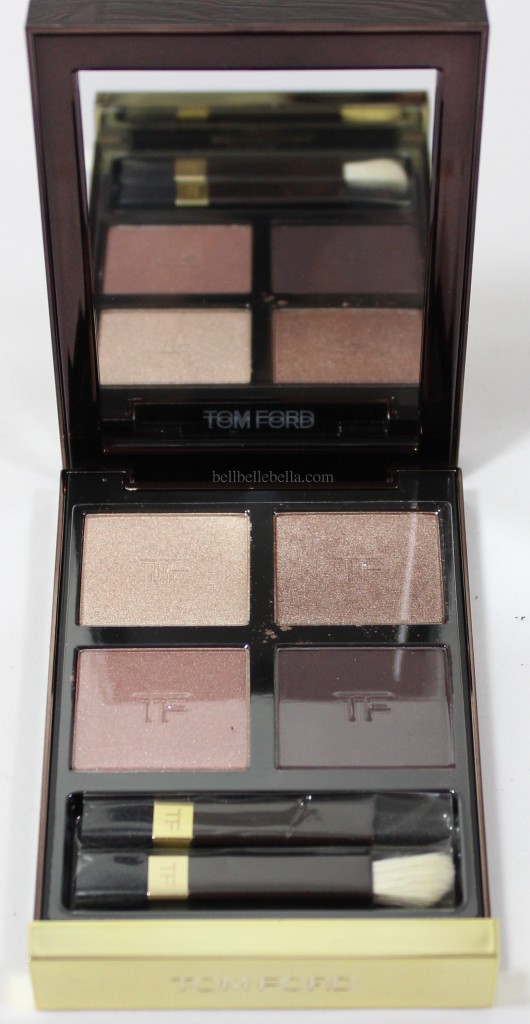 Inside the quad everything comes packaged very neatly with a plastic overlay of TF to protect the shadows and the individual brushes come individually wrapped as well. I like the hard plastic overlay – it seems like this could protect the shadows  as opposed to the flimsy cellophane sheet covering shadows usually come with. Great if you're ordering these quads online.

Also – the applicators included are everything I wish the Marc Jacobs applicators could have been. You have two traditional sponge foot applicators, a sponge liner brush, and an actual teeny tiny small brush angled brush with actual hairs. These brushes are actually practical – if you were on a business trip or on a weekend trip there's really no need to pack any additional brushes.
The Orchid Haze quad contains four colors – a satin buttercream shade, a satin champagne shade, a satin dusty purple pink  and a matte dark purple. Haze is definitely the right name for this quad because all these colors combined give a very sophisticated wash of color over the eye. These are the easiest to blend shadows I've ever come across (check my archives   – I've seen a lot!). I think the Pantone color of the year has me susceptible to picking up anything and everything with the word orchid in it. Great marketing tool haha!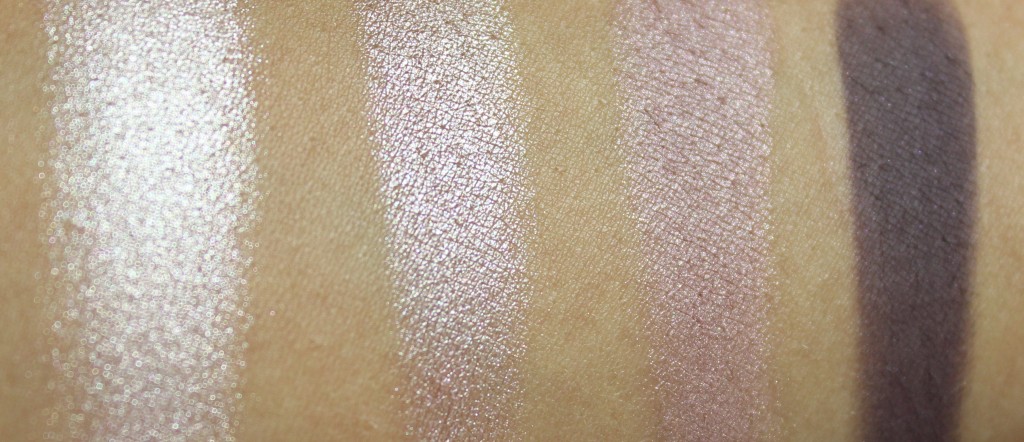 Tom Ford really knows how to make glitters and more shimmery shades very sophisticated. You would think three shimmery shades would be overkill in a quad but they actually work together beautifully. That's one word I would give Tom Ford beauty – sophisticated. These quads are simply perfect for work because there are no over the top colors and even with the shimmers and pure glitter overlays some of the quads contain.
These Eye Color Quads retail for a whopping $78. Check out all the shades below!