Summer Summer Summer tiiiiime (well…almost anyway)! One of my favorite things about summer is the return of all beauty things orange and coral colored. I seriously cannot get enough of either of those. So when I saw these new BECCA Beach Tint Souffles I knew they had to be mine.
(I haven't mentioned BECCA much on the site but I rave about them on my YouTube channel. They make my holy grail makeup primer that keeps me completely oil free so they can do no wrong in my eyes.)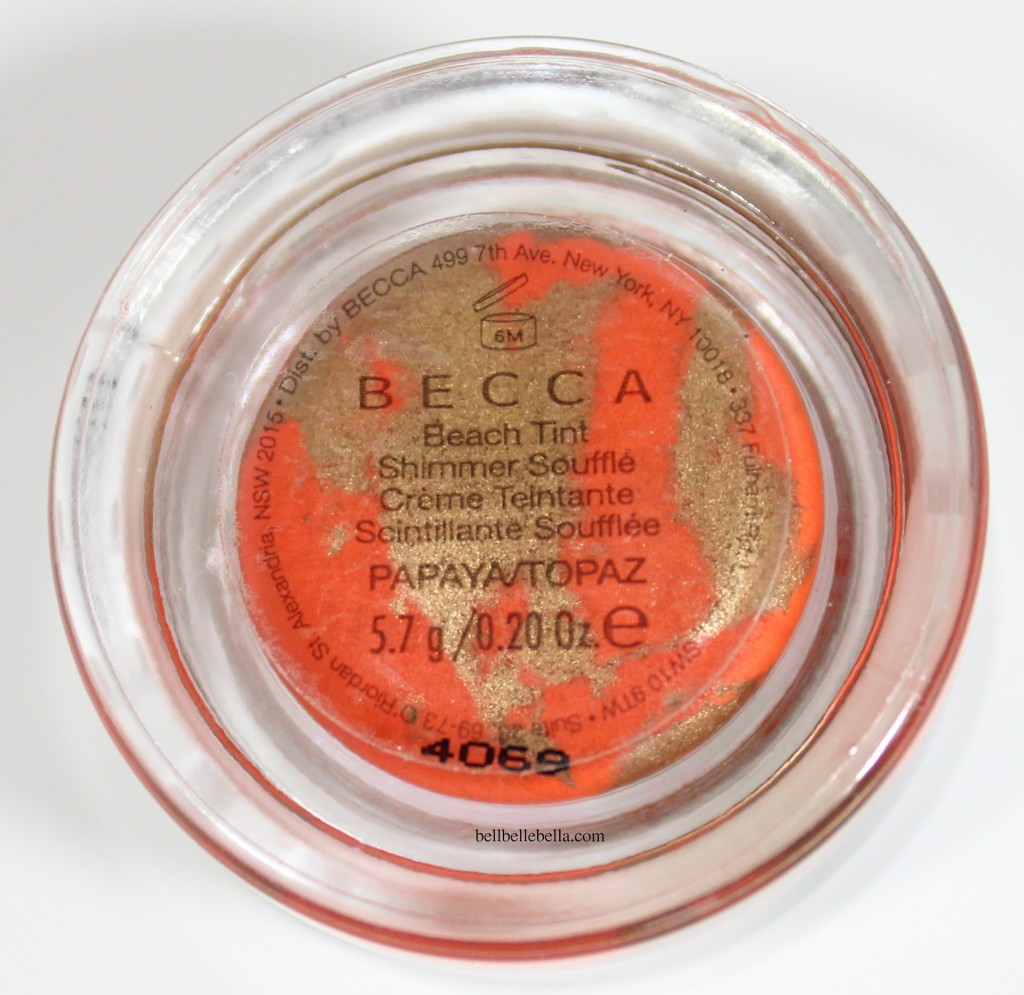 For this product BECCA combined two of their existing products (which is cool that you can buy them separately) and whipped them up to create these little whipped pots of highlighter and blush goodness. They are a combo of the BECCA Beach Tints which are cheek stains (the papaya part) and the Shimmering Skin Perfectors (the Topaz) part. The color combination of these two is described as a bright tangerine red infused with golden bronze.  You can really see the individual products at the bottom of the pot like I'm showing here…I also think the Topaz part kind of looks like a map of the world here. Does anyone else see it? Comment if you do!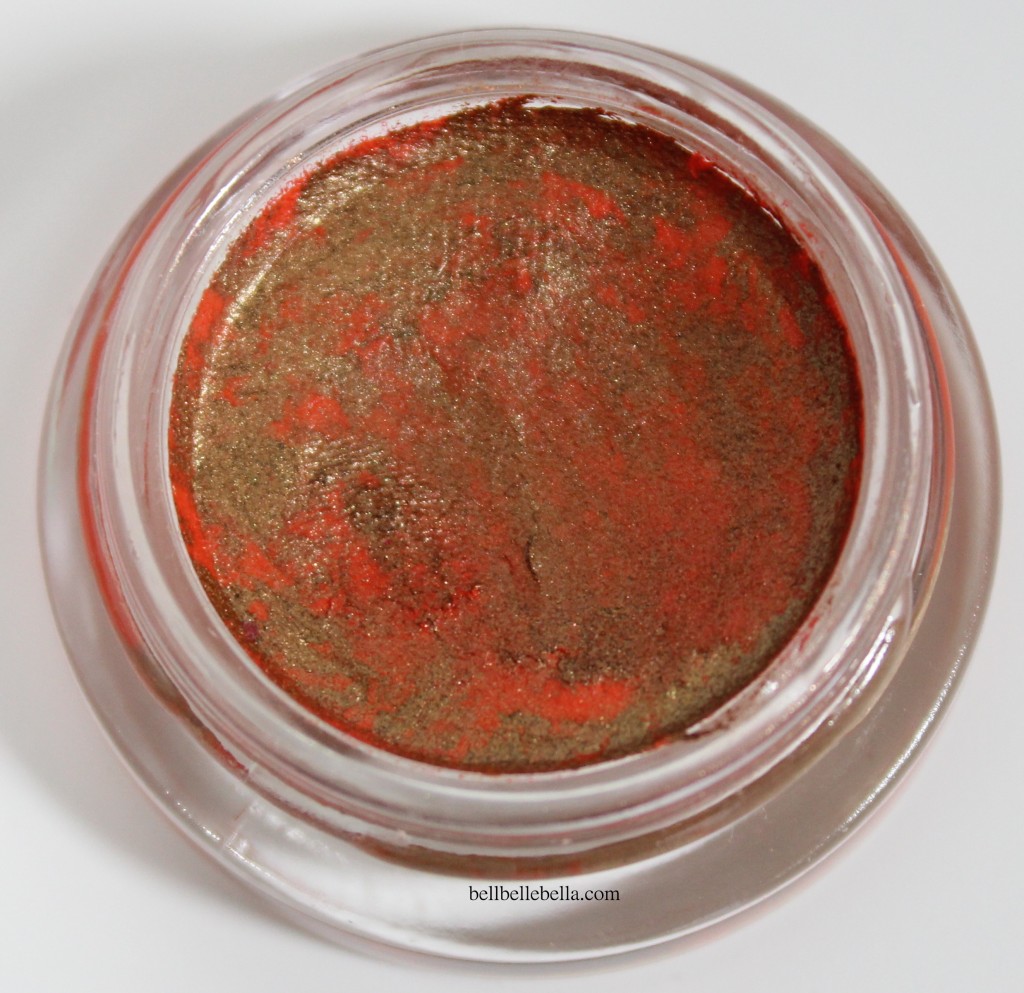 The is a whipped product so it's very airy and light and applies on the skin flawlessly without being heavy which is a must for summer. I already stuck my finger in this pot before I took this picture so you can see the colors start to meld together to create one multi dimensional shade for your cheeks. The wear time on these is excellent – I can make it 6 hours without fading on my skin on a reasonably hot day.
Since this product will look different in different light and each pot is also different I swatched it in three different lights so you can get a full picture of the color below: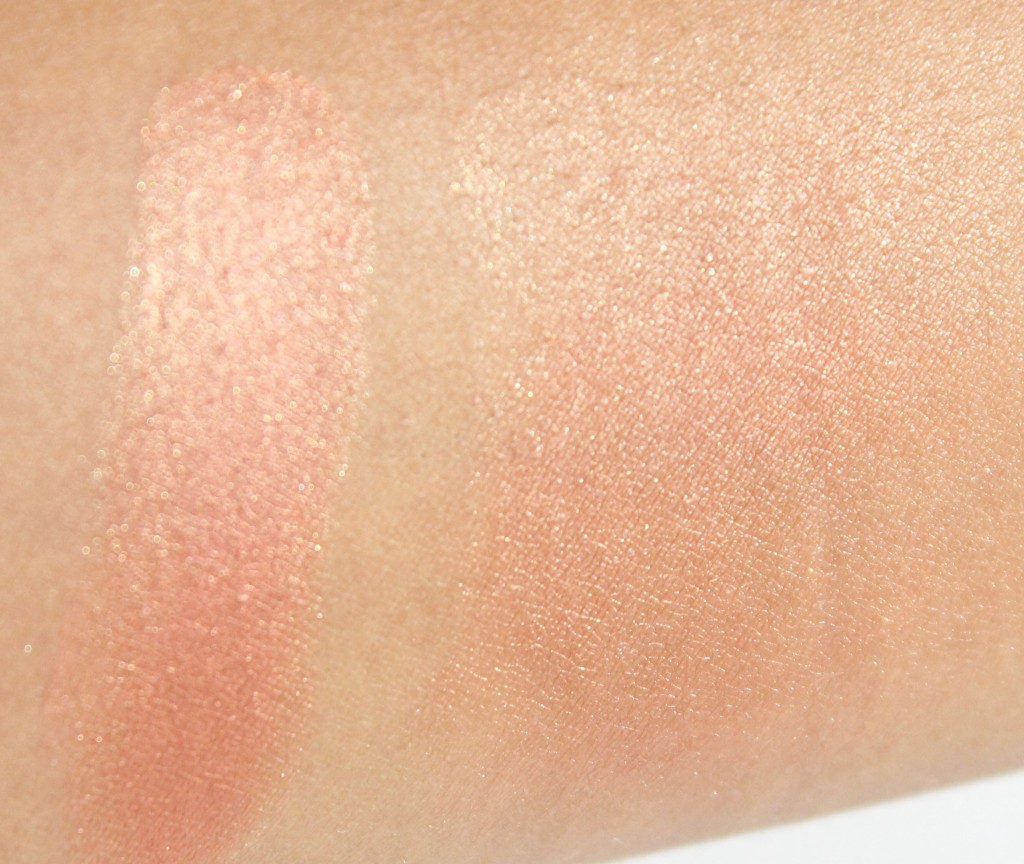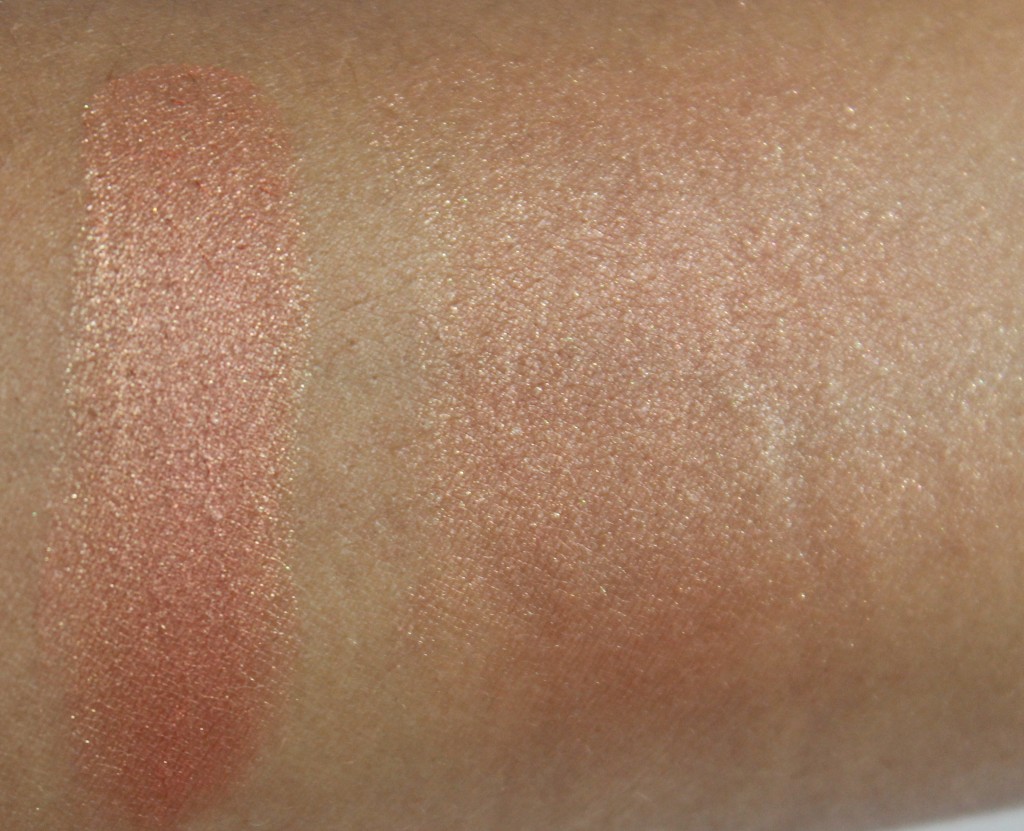 I SERIOUSLY love these and I need to have more. Like it's a physical pain that I don't own another one right now. What do you think of these?
Check out the rest of the BECCA Beach Tint Shimmer Souffles for $27 at Sephora here.
Check out the BECCA Beach Tints here.
Check out the BECCA Shimmering Skin Perfectors here.