Over the Holiday weekend I paid a visit to my parents house as we had a ton of family around and in town. One thing to do in the suburbs: go to the Wal-Mart of course! Seriously the Wal-Mart by my parents house is the nicest one ever…I'm sure we can all name many scary Wally Worlds haha. Anyway the cosmetics section in this one was AMAZING! They had all the collections I struggle to find here in the city in one place. I'll have to start going there more often!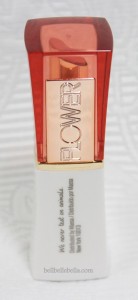 Flower Beauty Lip Service Lip Butter in Sheer Snapdragon
One of the newest product lines to make it's debut is Flower Beauty owned by Drew Barrymore. Her line is made in the USA and does not test on animals. The website states that they do not spend money on advertising so that they can put more money towards higher quality products and packaging. Sounds good right?! The packaging on everything is absolutely gorgeous and chic which is very impressive for drug store makeup. The one thing I will say is that the prices run ever so slightly more expensive than say Revlon or Maybelline for comparable products.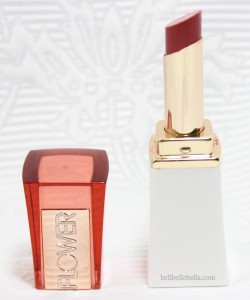 Flower Beauty Lip Service Lip Butter in Sheer Snapdragon
I was in a hurry so I only picked up one thing from this collection; one of the lip butters (of course!). I have a love love relationship with lip butters and Revlon has had my heart but there's a new love in town! Sheer Snapdragon is the perfect medium pink color on my skintone. I find it interesting that it has 'sheer' in the title because as you see from the picture of me wearing it below it is actually quite pigmented! This color also lasted a good 5 hours on my lip without looking too crazy.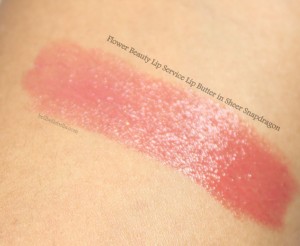 Flower Beauty Lip Service Lip Butter in Sheer Snapdragon
Saturday I was testing out a bunch of new products and chose this a my lip of the day. So in love!!
Flower Beauty can be found exclusively at Wal-Mart stores. Tell me if you've tried anything from the line down below!