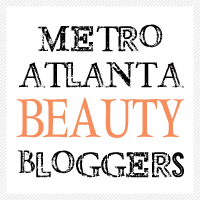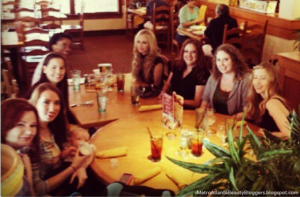 Metro Atlanta Beauty Bloggers
On August 25th, the
Metro Atlanta Beauty Bloggers
got together in Roswell for a meetup! We had a fantastic afternoon catching up, chatting 'blog talk' in person, and swapping makeup goodies!
It was so nice to finally meet all the girls and get to talk to everyone in person! Nothing like talking about the difficulties of swatching products with people who actually understand you. My blog was only conceived in March of this year so I've never really met any other beauty bloggers in person so it was nice to find my little blogging "tribe" right in my backdoor. :). Can't wait until we see each other again ladies!
If you're new to blogging (or not!) I definitely recommend joining a local blogging group around your niche. We have a Facebook group where we chat with each other daily; sharing events, blogging tips and tricks, and general advice about navigating the beauty world. This is my favorite blogging group I'm a part of because it's small enough that you can know everyone and not get lost in the hundreds of other numbers. If you're a beauty blogger in the Metro Atlanta area join us! Details are below.
– – – – – * – – – – –
Be sure to check out the other Metro Atlanta Beauty Bloggers' blogs!
Ashley Elizabeth from Ashley Elizabeth's Beauty Blog
Christine from Simply Stine
Dawn from Ritual Beauty
Dionne from Glittery Fingers & Sparkling Toes
Emma from Manicurity
Harri from TrailerHood Chic
Kaitlin from Blushing Beauty
Mandy from MandysSecrets
Pam from Pammy Blogs Beauty
Quinn from Mama Fashionista
If you would like to see previous bi-weekly questions and answers, you can do so by viewing the Question Archive here.
If you're a beauty blogger in the Metro Atlanta area and would like to join us, please visit our website! We would love to connect with you!