It seems like during the winter my hands are in a perpetual state of dryness. From the cold air, to frequent use of hand sanitizer and hand soap to keep the germs at bay my hands really begin to suffer. There's nothing worse than that dry hand feeling where it feels like your fingers are stiff because they're so dry. I'm not the only one who experiences that right?!
Anyway, my saving grace has been these Caudalie Hand and Nail Creams I first discovered through a birchbox. They are so moisturizing and also not sticky which is essential. Nothing like putting cream on your hand and having all those little sweater hairs stick to it. The mini ones are just the right size to fit in your makeup bag. They smell amazing, and they would make awesome sticking stuffers! Check out this set of three for $25 from Sephora: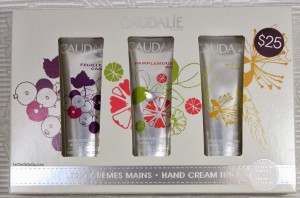 Caudalie Hand Cream Trio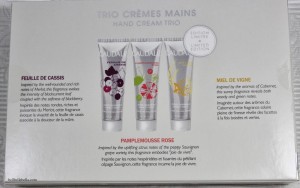 Caudalie Hand Cream Trio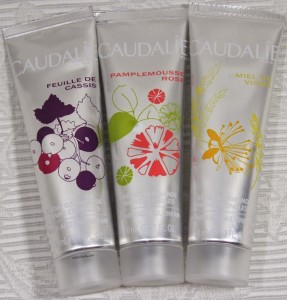 Caudalie Hand Cream Trio
Feuille de Cassis, Pamplemousse Rose, Miel de Vigne
This set contains three scents in Feuile de Cassis (Blackcurrant), Pamplemousse Rose (Pink Grapefruit), and Miel de Vigne. This set would also make a cute stocking stuffer!