Maybelline Baby Skin has hit the shelves and Youtubers and beauty bloggers have been going crazy. I haven't seen many review from someone who has typically very oily skin like myself so here's my review after the jump!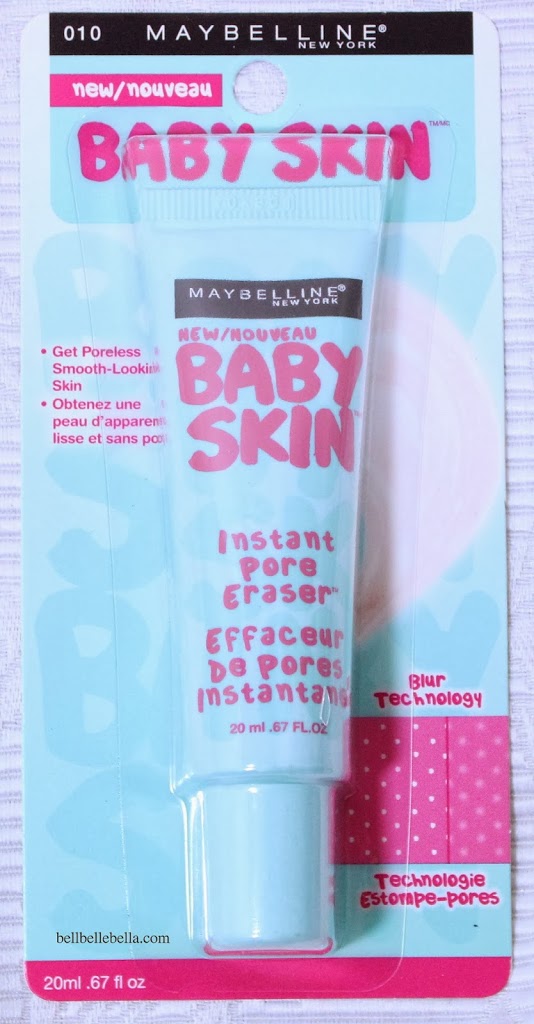 Maybelline Baby Skin
This does have pretty impressive pore bluring powers for a drugstore product which are also very hard to photograph. As far as on my very oily skin this product is not something I can use under makeup. It has virtually no anti-shine component and I'm a greaseball within a few hours. On naked skin I find that it does minimize the appearance of pores to an extent but any affect is ruined by my oiliness. To be fair this product claims to have no anti shine benefits at all – but for my personal needs I need a product that does both and layering another product underneath my go to primer is not it. If you have normal to dry skin I think this may be a better fit for you than me.
There's been a lot of buzz around the beauty world that this is a potential dupe for The Porefessional by Benefit. I find that this is inaccurate. The texture is off, the ingredients are not the same, the Porefessional has more of a lotion-y feel, and Baby Skin leaves my skin significantly more oily than the Porefessional throughout the day. I think a better comparison of this would be to the Sephora Ultra-Smoothing Primer (.5oz for $15) or the original Smashbox Photo Finish Foundation Primer ( .4oz for $10) vs Baby Skin which retails for $6.99 for .67oz.
Although nothing compares to my Becca Ever Matte Poreless Priming Perfector in terms of oil control. Complete holy grail status. If you haven't tried that one and you're oily GO BUY IT NOW!
Have you tried Baby Skin? What did you think?