Next up we have the Shea Moisture Cosmetics Sheer Foundation. This was a product I picked up after having trouble shade matching with their CC cream. Luckily the shades in the window of the Sheer Foundations actually match the product contained inside so there shouldn't be any shade matching issues.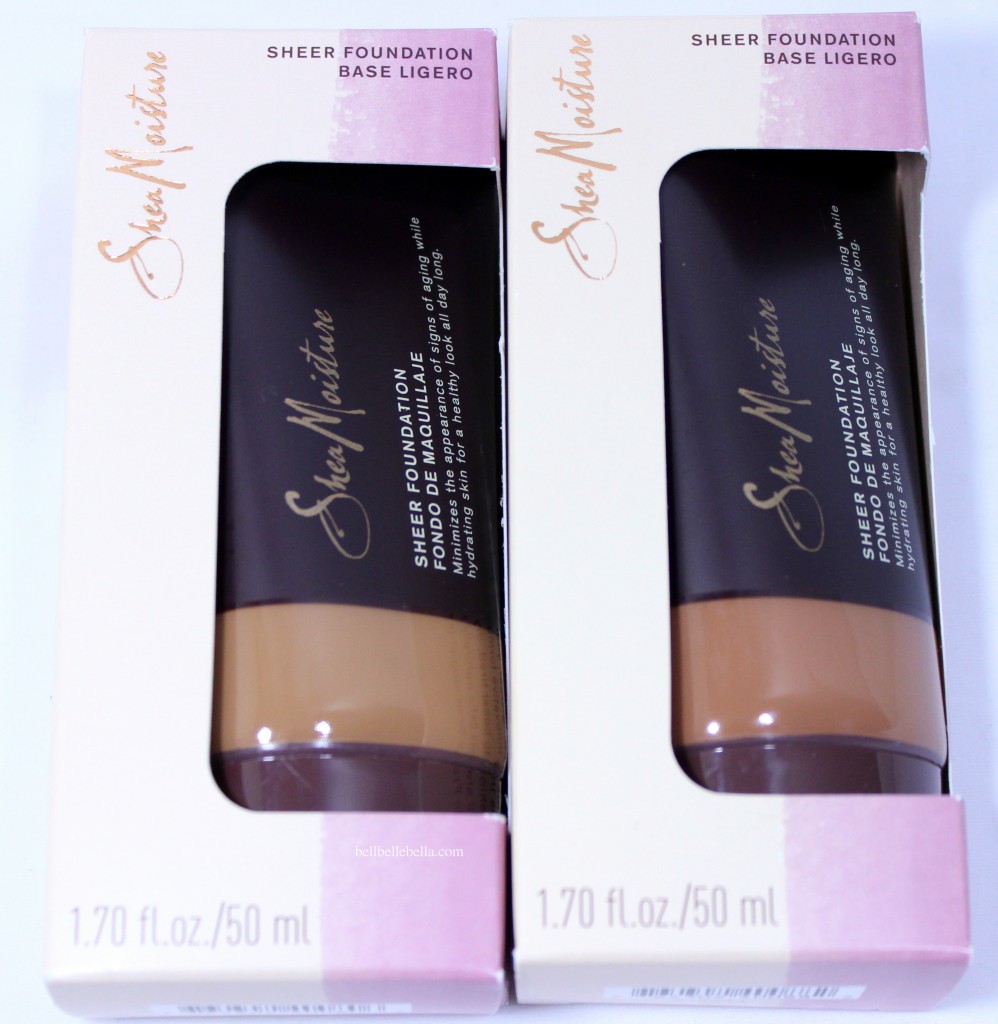 This foundation claims to be lightweight while providing medium to full coverage and offers a light dewy finish..is this reminding anyone of the NARS Sheer glow foundation?

Because of my CC Cream mishap I picked up two shades Havasu Hazel (which is the shade I use in powder as well) and Chincoteague Chestnut which is very close shade wise to NARS Sheer Glow Foundation in Macao. Havasu Hazel which is my every day match is closest to my Lancome Teint Idole Ultra foundation in the shade 460 Suede. As for Chincoteague Chestnut I'll hang on to this shade to use in the upcoming summer months.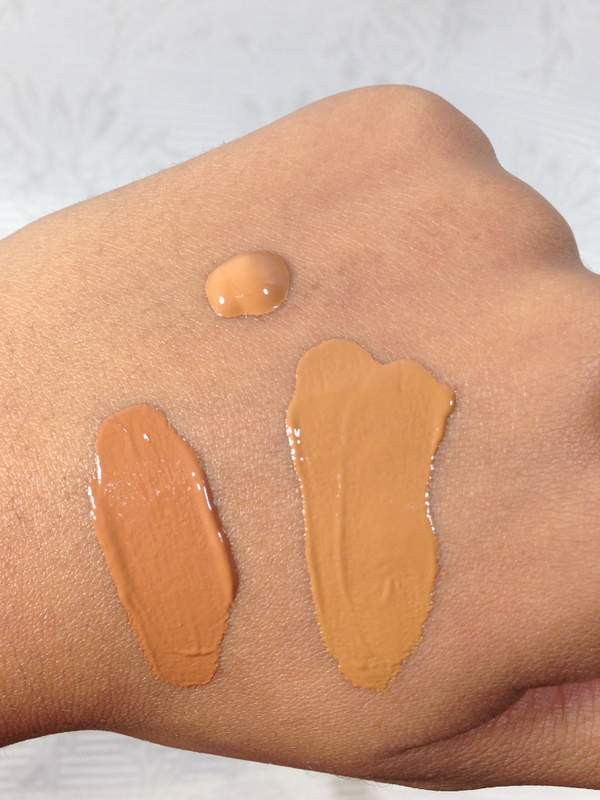 Combined with the Shea Moisture primer this foundation seems to work very well – although it gives a slightly dewier finish than if I used another one of my staple primers. Like the description says this gives a dewy finish but it is not as dewy as the NARS Sheer Glow which I find to be difficult for me to use in summer because of my overly oily skin. This Sheer Foundation gives a manageable dewiness for us oily girls and for those whit dry skin I think you will love this formula.
I get a good 8 hours of wear out of this foundation with no signs of fading which is nice because I really don't have time to re-apply whole sections of my face makeup throughout the day.
The formula really reminds me of a higher end foundation in terms of texture and ease of application. Once on it does not leave your face feeling cakey or weighed down which is ESSENTIAL for the upcoming warmer months.
If you want to check out this foundation in action check out my initial Shea Moisture Cosmetics Video below!

This Sheer Foundation retails for $12.99 and comes in 20 shades (AMAZING!!)  which I think is an absolute steal and can be found at select Target stores throughout the nation.
Check out other Shea Moisture Cosmetics Reviews: