I'm having a lip product moment in my life right now. I just can't seem to get enough of them so incidentally I picked up four of the new Revlon Colorstay Moisture Stains. I love the matte and shine balms they released recently so I just knew I would love these…right?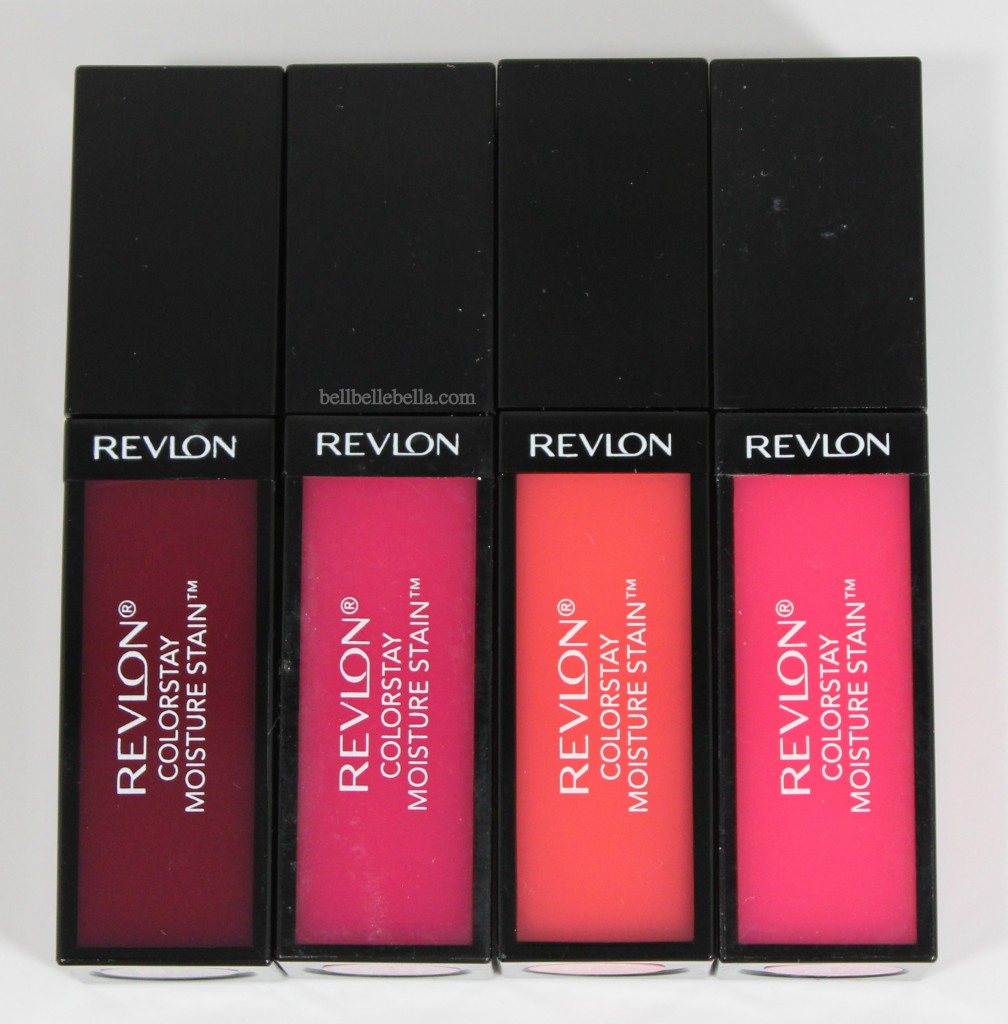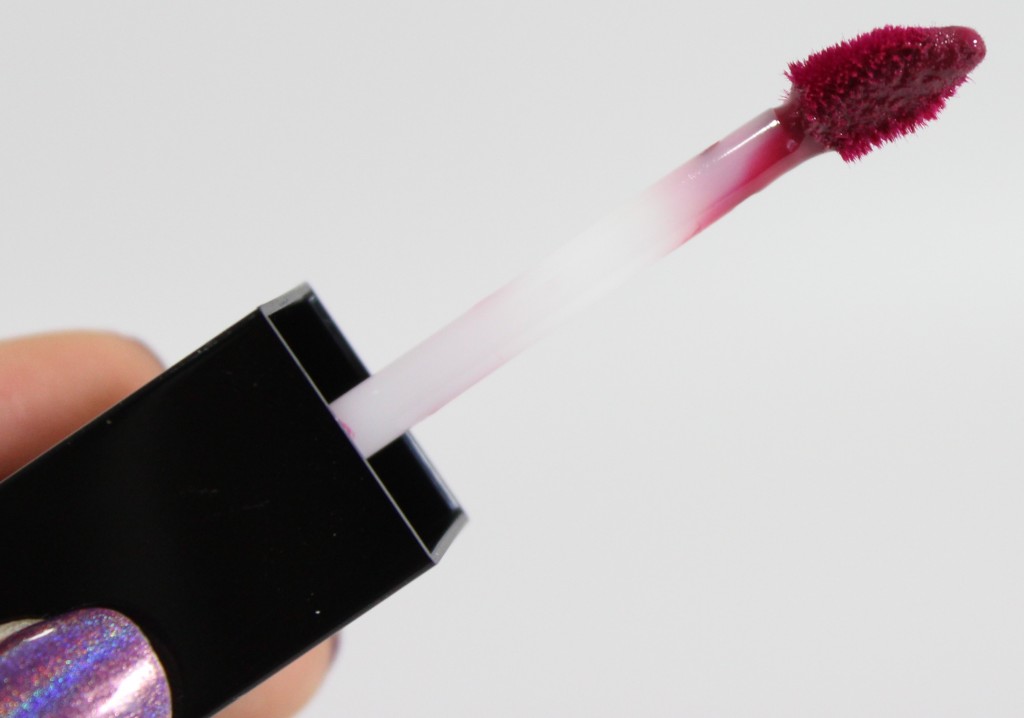 These follow what I like to call the triangluar YSL applicator fad (Not sure who did it first but they definitely do it BEST). The Maybelline Color Elixirs have this applicator and so do some L'Oreal lip products. I like this applicator since it's slightly bigger than the doe foot applicator which is nice for my full lips. The consistency of this formula is like a very lightweight gloss – not quite as watery as YSL Glossy Stains, but it still provides more slip over the lips than your average lipgloss.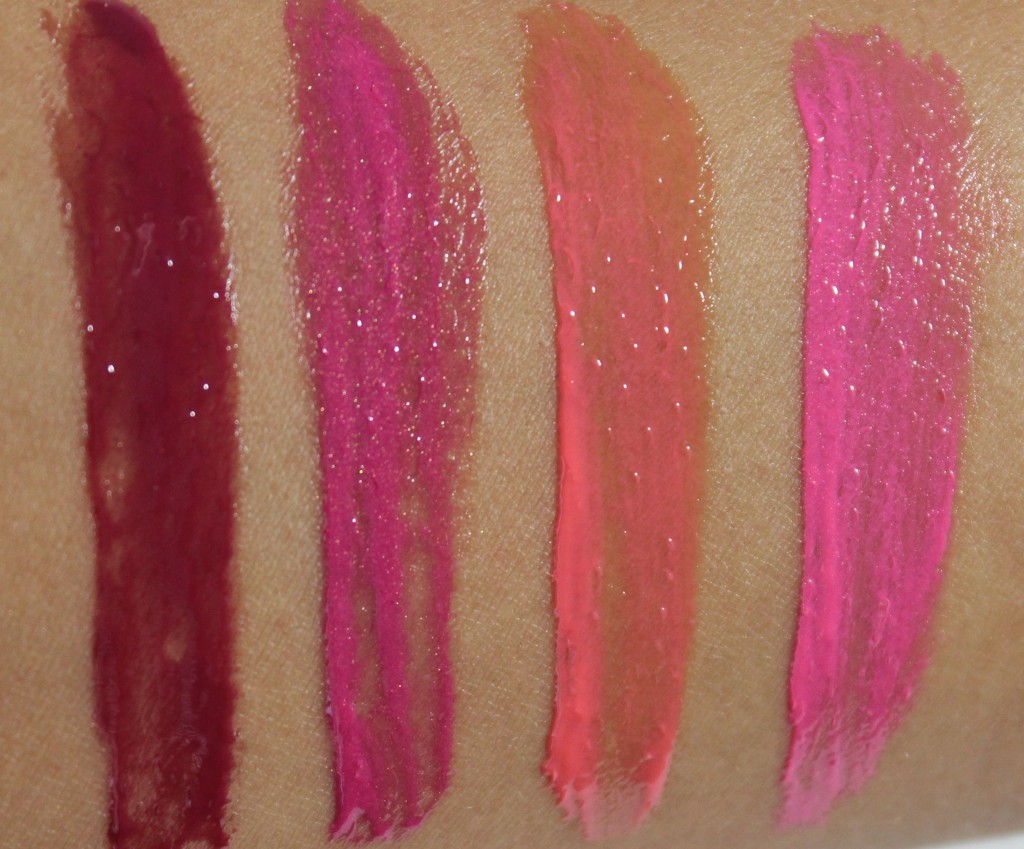 The formula I described above is what I think contributes to the patchiness of these glosses upon application. It tends to want to apply in clumps when using this brush instead of one even thin layer. You can notice the patchiness in the lighter colors and it did take me some maneuvering with the applicator to get the color to apply evenly which is a shame because these are pretty decently pigmented especially for a drugstore product! Another draw back to these – these have absolutely no staining power on my lips and they tend to fade off in around 2-3 hours. Honestly that's a factor that makes me shy away from most lip glosses – the constant reapplying is annoying to me.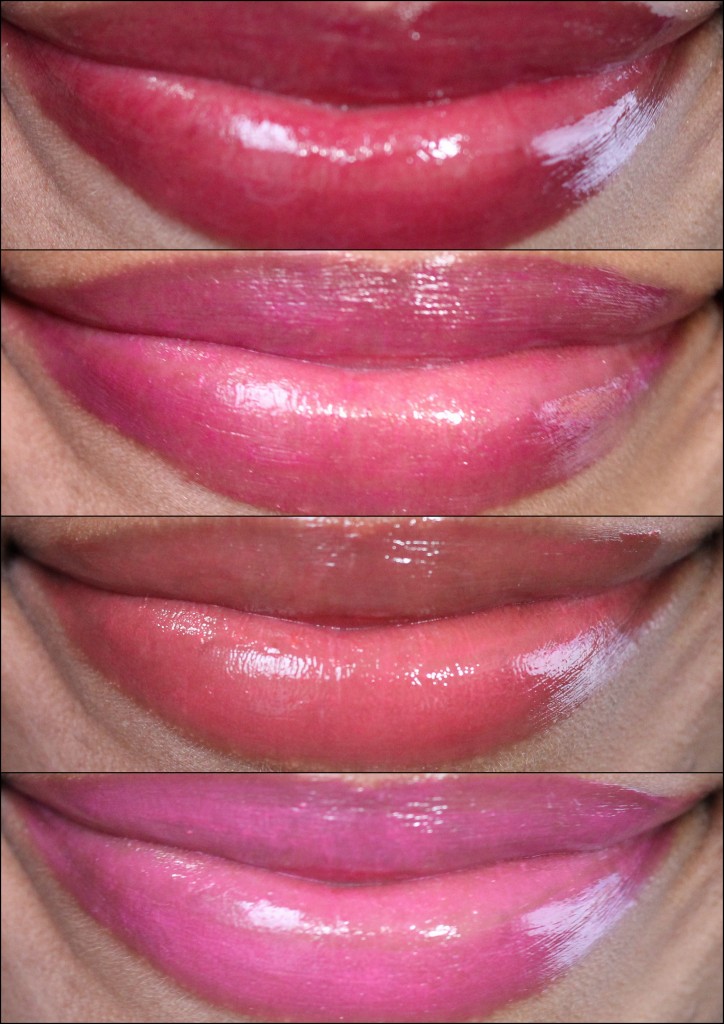 Overall? I'm underwhelmed by these. They are honestly nothing special and I think the name is quite misleading. Maybe it's my lips? Who knows.
Have you tried these? What do you think?