I knew it. Buying those two Tom Ford Palettes would lead to a gateway obsession for me. However..I regret nothing! Up for review today: The Tom Ford Unabashed Eye and Cheek Palette for Summer 2014. Check out my video review below and then check out the swatches at the bottom of the post!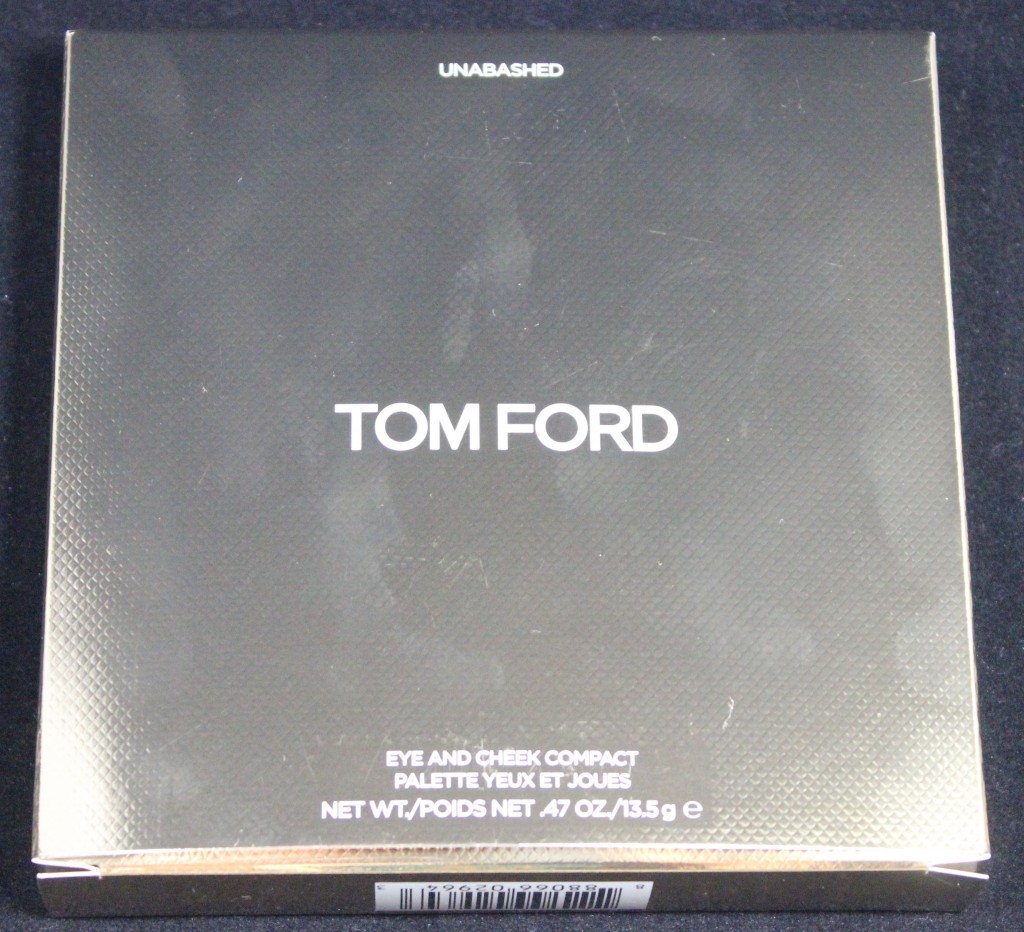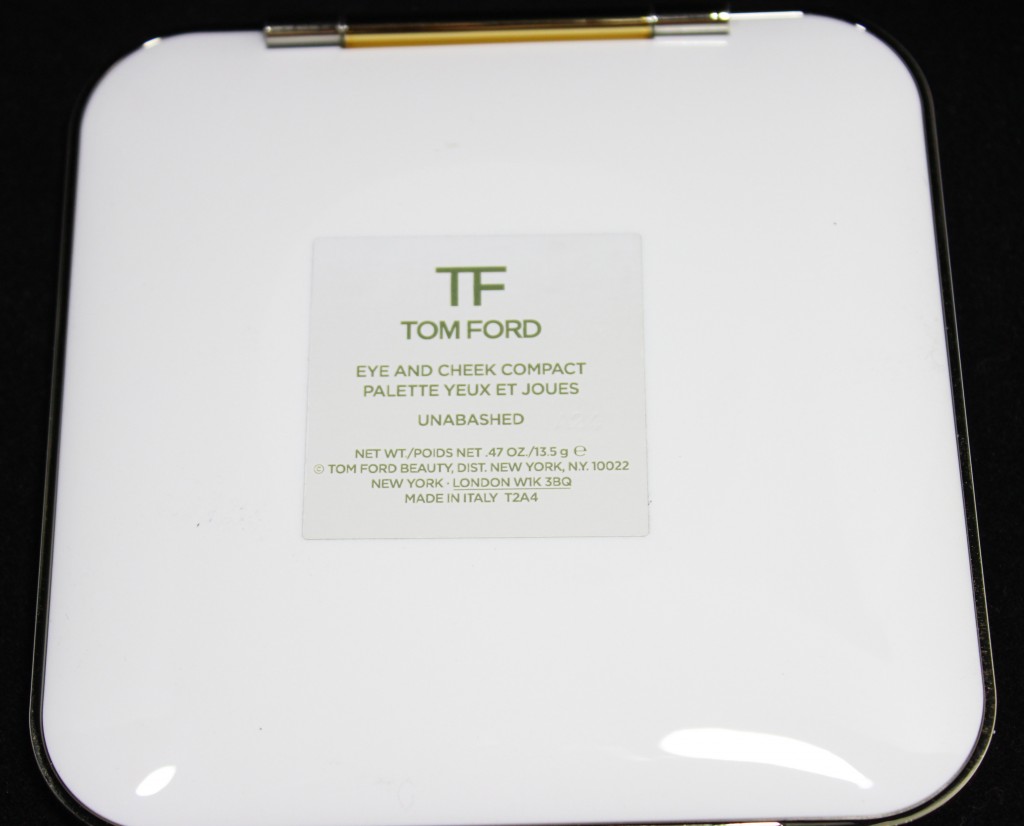 The Summer 2014 Tom Ford items come in white and gold packaging instead of the usual brown and gold of the permanent items in the collection. Honestly there's nothing sleeker than a nice white outfit in the summer time right? The palette is hard plastic with a little indentation on the front in gold that you slip your finger on to open up the compact.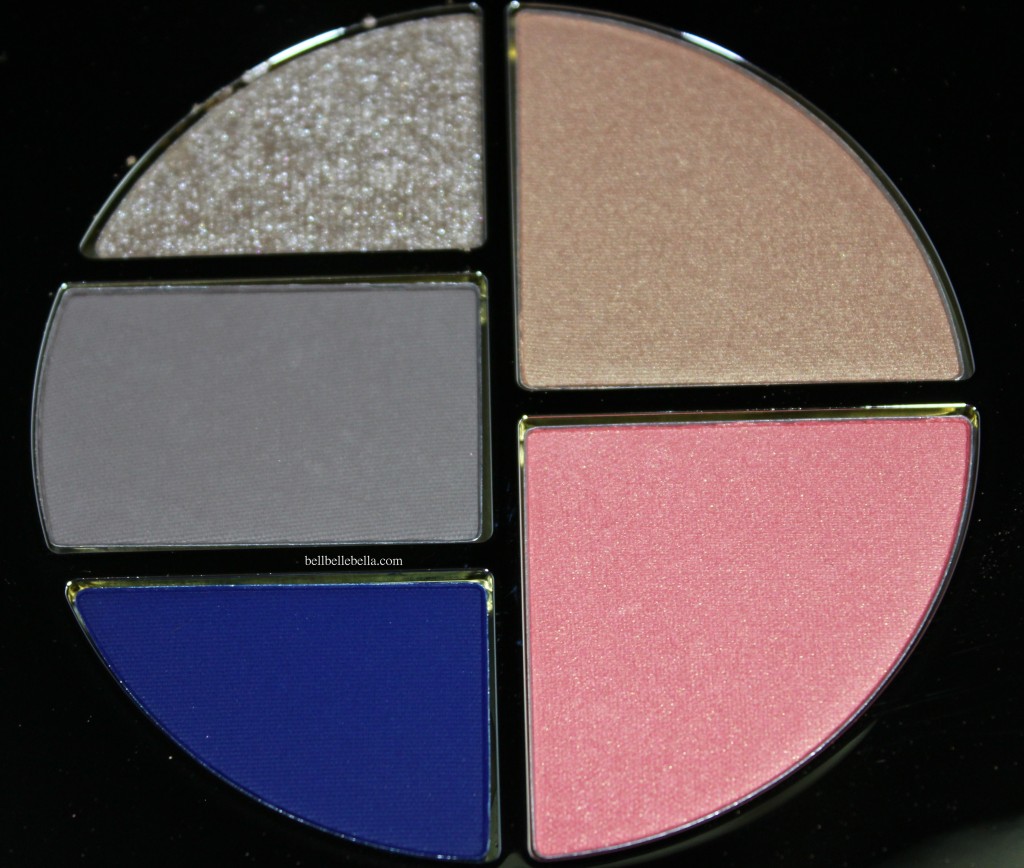 Inside the palette you have three eyeshadows and two cheek products. The color in the upper right it intended to be a bronzer/highlighter and it is in fact gorgeous. For those with darker skin tones it can be used as a gorgeous medium brown highlighter and for those with lighter skin it can be used as a bronzer with a slight hint of shimmer. The blush below has very subtle gold flecks and really lights up your face when applied.
The taupe glitter shade at the top is one of the shadow overcoats that are really a signature of the TF Eye Color Quads. These shades don't have any fallout and give what he likes to call a "sophisticated glitter" to the eye. Now doesn't that sound fancy? The matte taupe in the middle is a perfect every day color regardless of season. Tom Ford really does matte shadows amazingly well – some of the best shadows I've ever tried as I've mentioned before. The stunner in this palette is what I'll call cobalt blue and it can be applied as intensely or as lightly as you prefer (as with my look in the video) for equally stunning looks.

Again, Tom Ford knocked it out of the water with this Unabashed palette. It's also perfect for those summer weekend getaways as this, some foundation, and some mascara is all you really need for a flawless summer look.
This palette is a whopping $95 and is selling out like crazy all over the web. Check it out from Nordstrom here if it's still available.
What do you think of this collection of shades as a whole for summer?