Affiliate Link
I've been waiting months for these products to finally come to the United States and they are finally here! If you're not familiar with Charlotte Tilbury, she's a British celebrity makeup artist who also had a hand in developing beauty products for her friend Tom Ford. Since my Tom Ford shadows are the apple of my shadow collection I knew I had to try these out.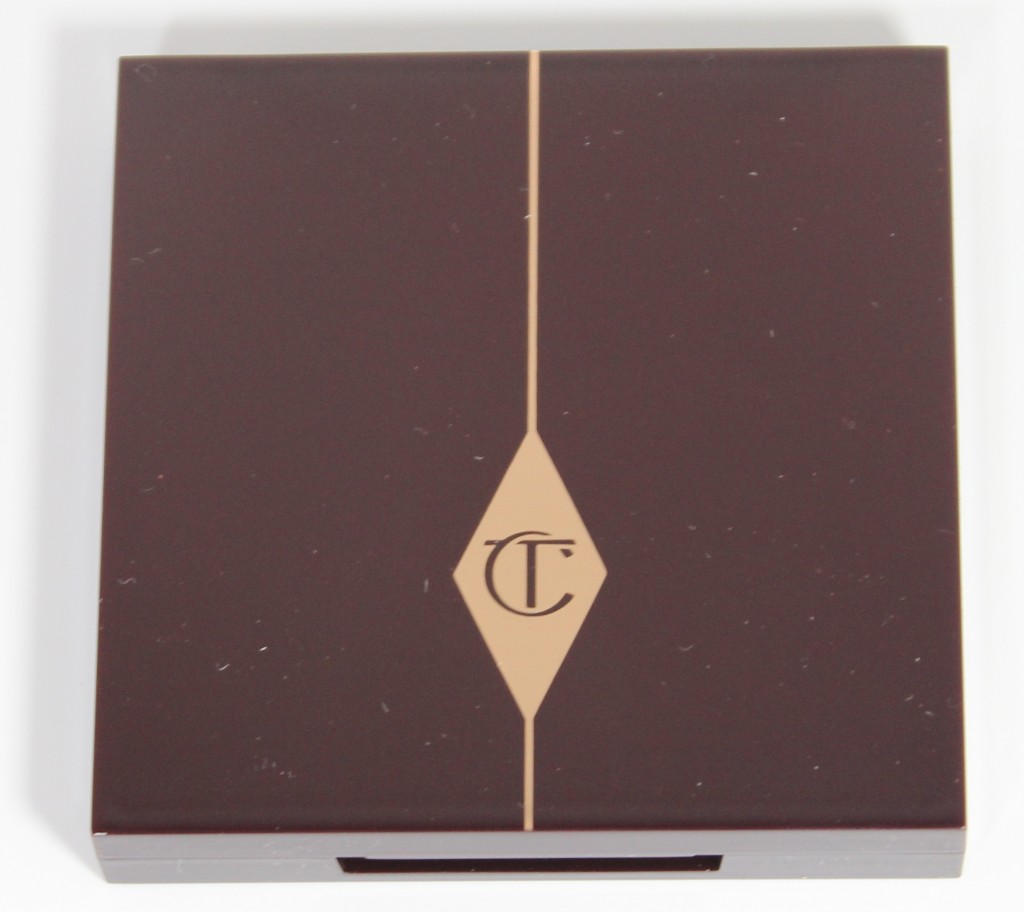 All of Charlotte's shadow palettes come in this oxblood color with rose gold inlays. It's very chic and surprisingly lightweight. The compact is small and to the point and fits in the palm of your hand which I appreciate since I never tend to use the applicators that come in shadow quads anyway. The inside of the compact has a mirror on to top side and the product in the bottom of the pan. For a size comparison Tom Ford Quads are 10 grams while the Charlotte Tilbury Quads are 5.2 grams.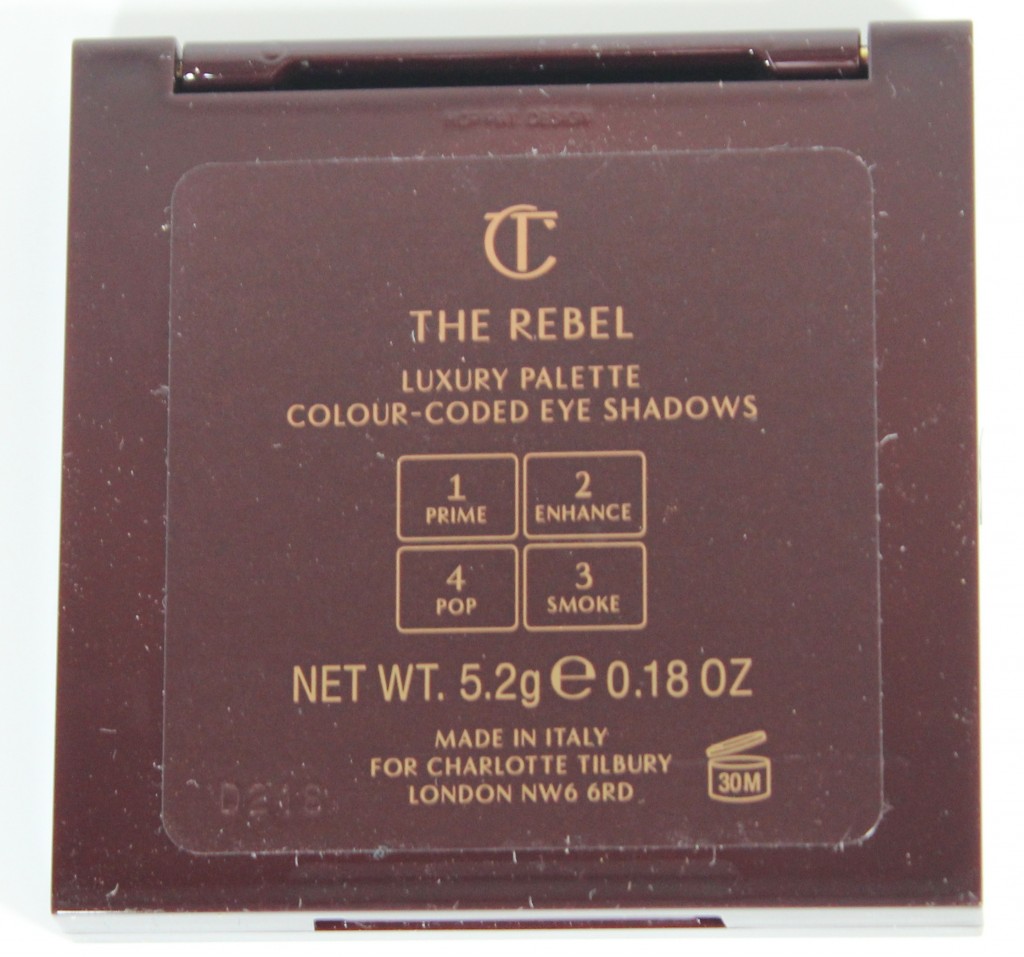 The Color Coded part comes in with how the shades are arranged. The top left shade is meant to be the prime or all over lid shade. The top left shade is meant to be the enhance shade.  The bottom left is the pop of color in the palette and the bottom right shade is the smoke shade to darken your eye look. The shades are intended to be applied in the order listed above.
The Glamour Muse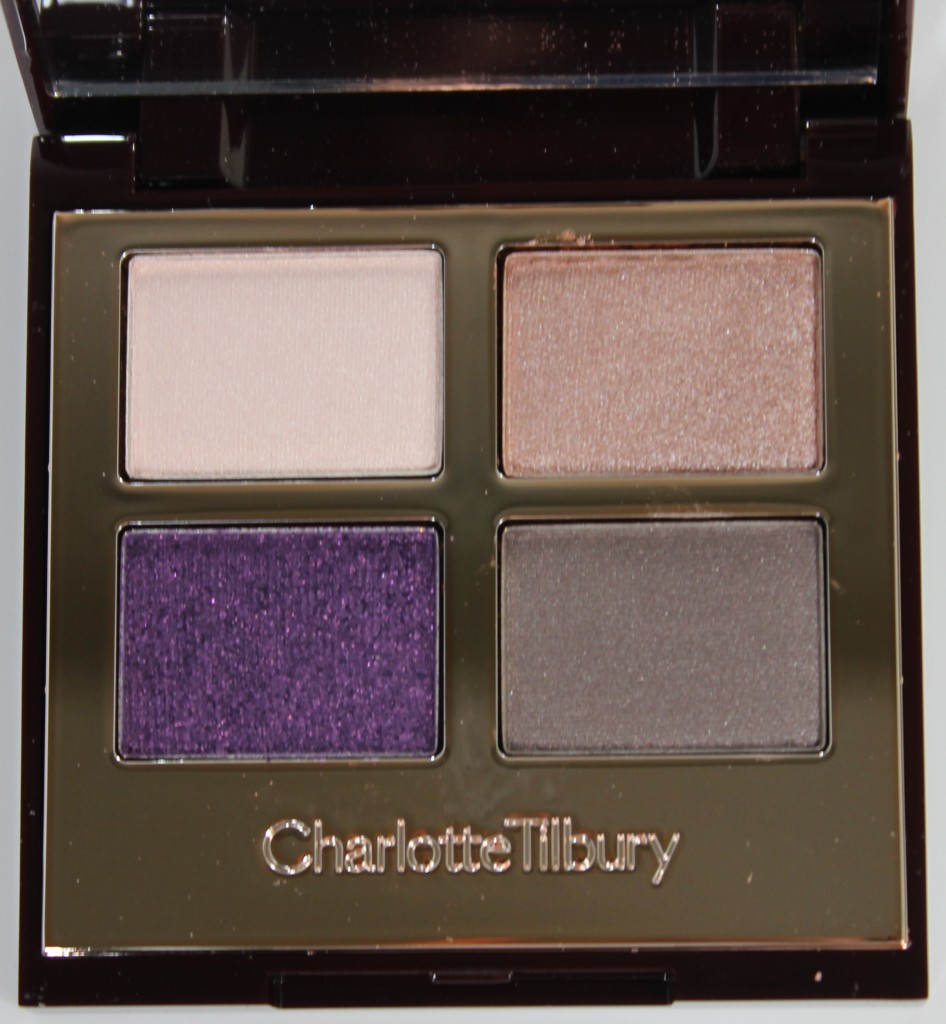 I have to say – there's nothing particularly original about the shades in the Glamour Muse but together they work beautifully to create a soft glam look. The glitter in this palette is noticeably chunkier than Tom Ford shadows and does have some fall out. I still love the combo of colors especially for a Fall or Winter look.
The Rebel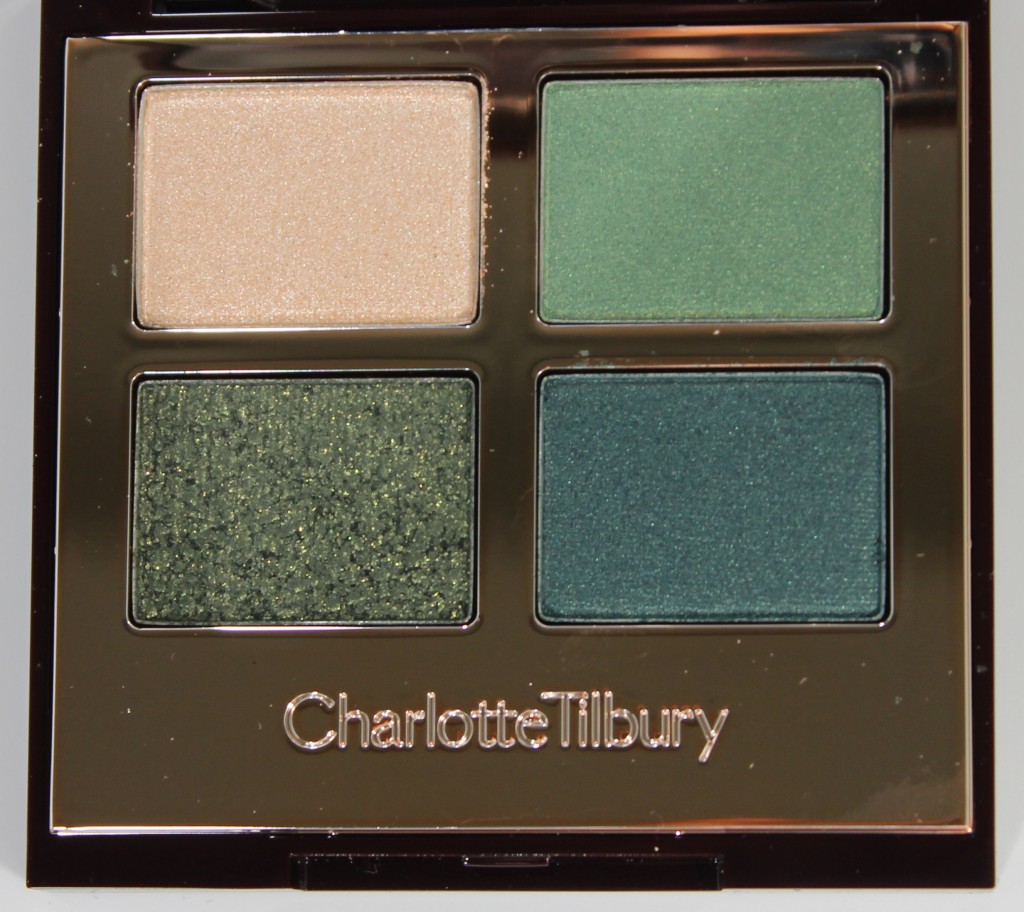 Now this one I'm absolutely obsessed with. Usually in palettes there's maybe one green shade as a pop of color with no other green shades to join in on the fun. This has three different shades of green along with a highlight shade. The pop shade in this palette just reminds me of Evergreens and it just screams holiday party….can't you just see these shadows on the eyes with a nude or red lip and a festive dress? Or it may be because I'm already experiencing pre-Christmas fever..
In any case these are some of the most affordable high end quads out there at only $52 for the time being.
Check out the Charlotte Tilbury Color-Coded Eyeshadow Palette in The Glamour Muse here.
Check out the Charlotte Tilbury Color-Coded Eyeshadow Palette in The Rebel here.