Ok….I haven't had to write a review like this in a while….but first here are some pretty pictures of the Hourglass Modernist Eyeshadow Palette in Exposure – the plum shades.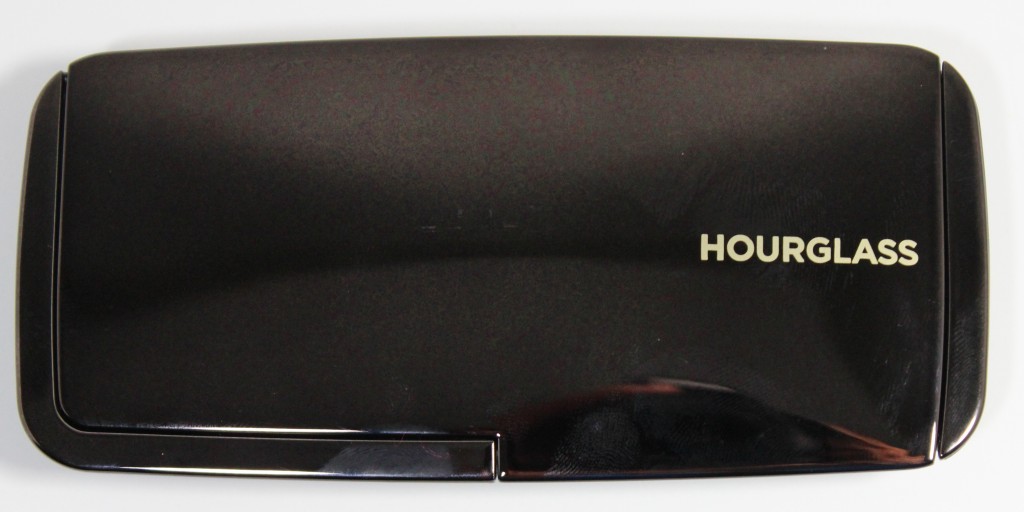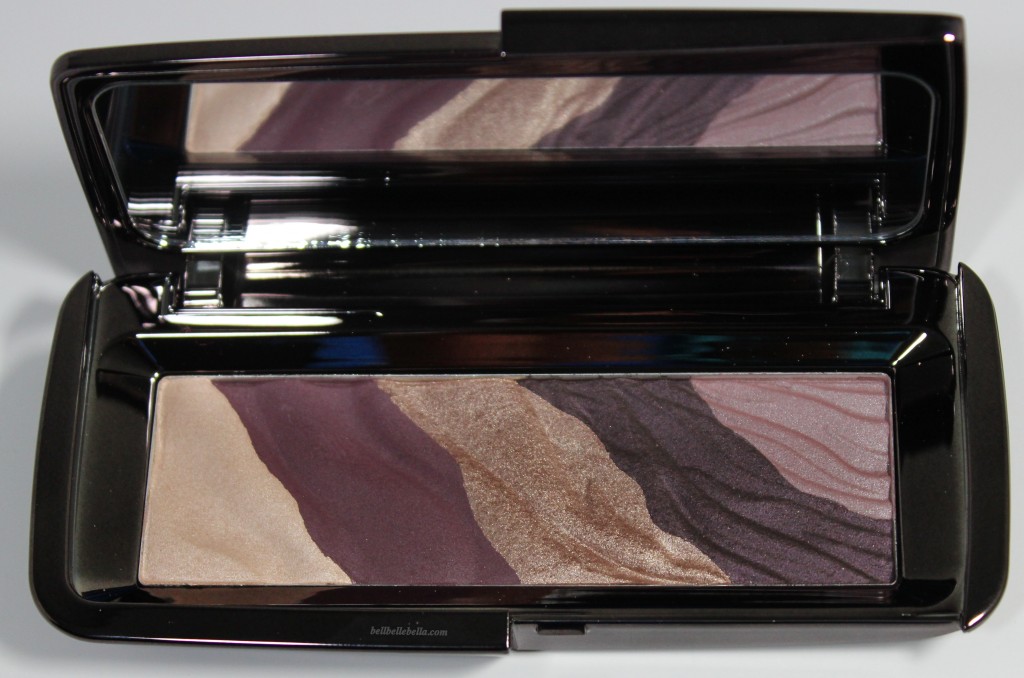 The packaging is a lot smaller in person – it fits right in the palm of your hand. And visually this palette is absolutely gorgeous: the waves in the pan and the color combinations are everything. I was so in love with these when they first released to Barney's I think it was back towards the end of last year…..alas……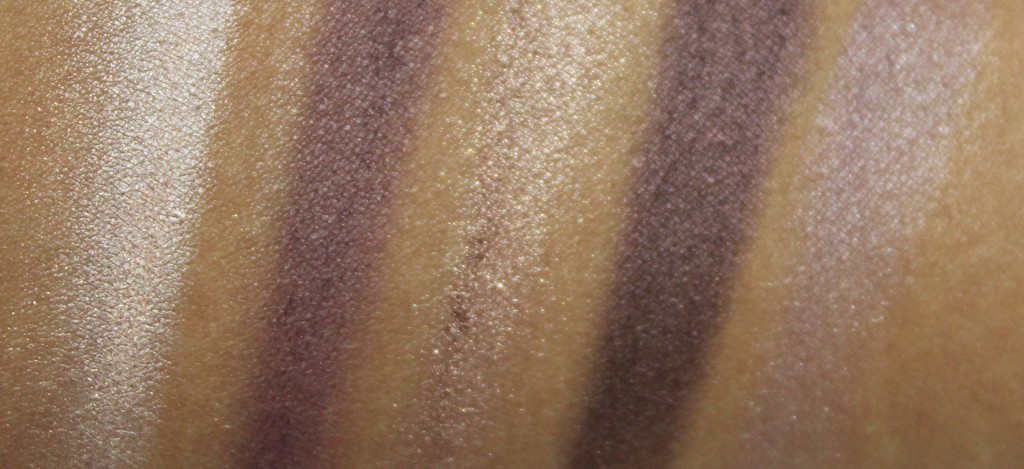 The swatches don't look so bad right? Right! But unfortunately these are a powdery mess once you tap a brush or anything really into the pan. You can kind of see the powdery-ness in the third swatch where it applied in chunks. I also wasn't too impressed with the pigmentation especially with the darker shades – you would expect them at $58 to be in your face pigmented but they only offered a medium wash of color. The powdery texture also makes it very easy to overblend your shadow into nothing so the colors end up looking like one shade on the lid.
Back to the one pan for all colors thing – it makes for a beautiful compact but in practice with the formula of these shades and the amount of product that kicks up in the pan eventually this will be a mixture of all the colors. The matte ones won't be matte and the darker colors will scatter into the lighter ones.
I purchased this palette when it became available to VIB Rouges on the Sephora website and it got to my house on the 15th. I ended up returning the product a week later on the 22nd….it was just too much work to get it to look decent and not make a mess. For $58 that was just more work than I was willing to put in….especially after I compared it to one of my Tom Ford Quads…..about $20 more and light years ahead in quality. If you're looking for a splurge palette check out Tom Ford's Eye Color Quad in Orchid Haze and my review here.
Have any of you tried any of these?