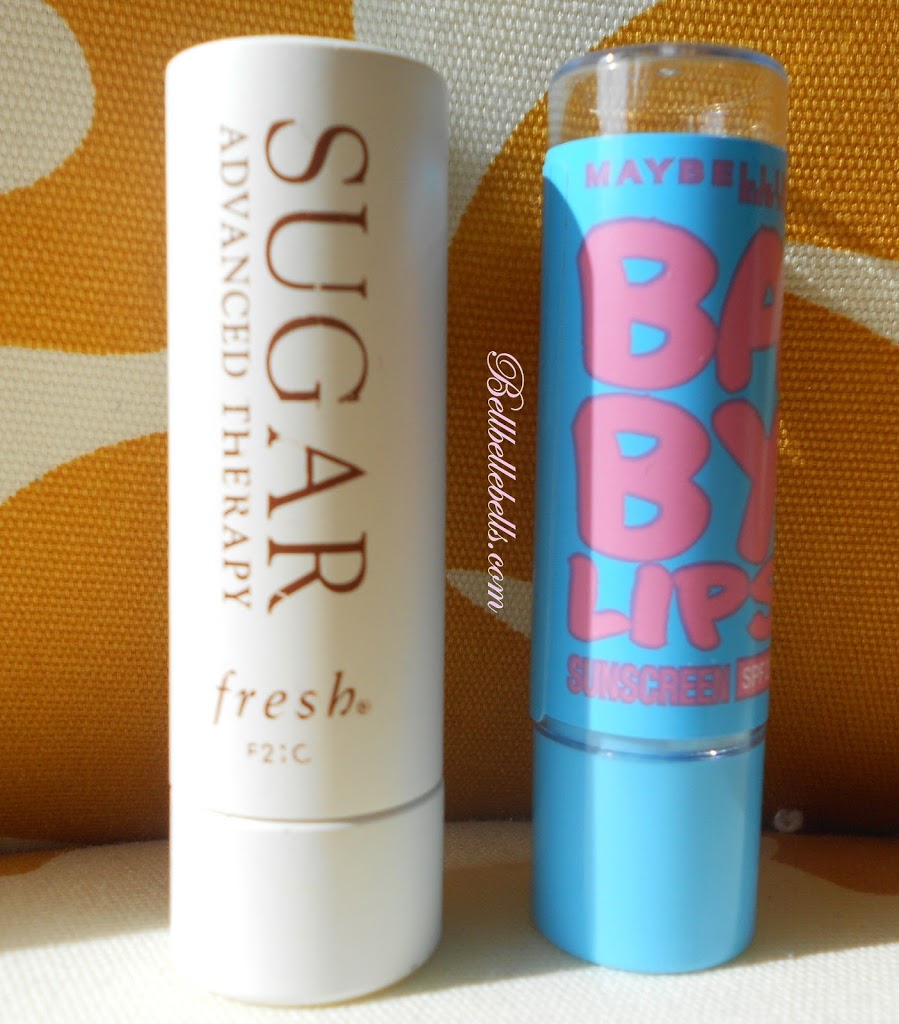 Fresh Sugar Advanced Therapy Lip Treatment vs. Maybelline Baby Lips
Sometime in February I fell in love with the Fresh Sugar Advanced Therapy Lip Treatment after trying the tinted Fresh Lip Treatments which I also love. This treatment rescued my lips from a bad run in with an EOS lip balm. It's super hydrating and feels like heaven when applied to your lips. I'm always putting lip balm or lipstick or gloss on every couple of hours so I tend to run through these FAST. Which brings me to the downside of the Fresh Treatment….it's $25 and so far I've only been able to find it at Sephora. Yowza. I can go through a tube in a few weeks and that $25 adds up fast. I prefer paying that much for a lip product when it's a high end lipstick or something with some pigmentation; I just balk at $25 for clear lip balm.
So here comes the Maybelline Baby Lips to the rescue! Baby Lips retail for around $3.99 and can be found pretty much everywhere; Target, CVS, Wal-Mart, etc. I got this in the shade Quench which has no coloring at all but this comes in a bunch of lightly pigmented shades as well. This goes on the lips so smoothly but not as smoothly as the Fresh one. Quench also contains sunscreen which the Advanced Therapy does not (the colored Fresh Lip Treatments do). It does a great job of hydrating though during the day and it's cheap enough that I don't ration out it's use.
So who wins?
Maybelline Baby Lips take this one! If you're anything like me and constantly have to put something on your lips then I would say go for the Baby Lips for sure. You can't argue with the fact that you can get 6 baby lips (or even more; they are currently on sale BOGO 50% at Ulta!) for the price of one treatment.The Fresh Treatment still has a superior formula in my opinion but the price is definitely off-putting if you're buying frequently. I would suggest using the Fresh Sugar Advanced Therapy Lip Treatment only at night or if your lips freak out and need rescuing so you get to have the best of both worlds!
What are some of your favorite lip balms?