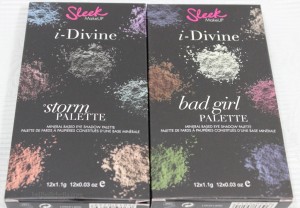 Sleek MakeUP i-Divine Palettes
Earlier this week I brought you Beauty from Across the Pond part 1 when I showed off a Sleek blush and Face Form. Be sure to check out that review when you're done reading here! Today I have some of their infamous i-Divine eyeshadow palettes.
I mentioned this in my earlier Sleek Post but just a quick re-cap: US & Canada residents: some i-Divine Palettes are not able to be shipped to North America for various reasons so make sure you read the fine print before ordering! Again, shipping was only $6.05 on my order and the i-Divine Palettes were only $9.99 each.
i-Divine Bad Girl Palette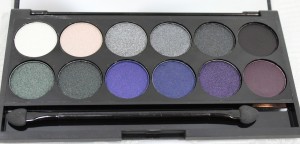 Sleek MakeUP i-Divine Palette in Bad Girl
When I first got this I was shocked that I only paid $10 for it. For 12 pigmented eyeshadows you really cannot go wrong in either direction with the Bad Girl palette. I chose this one because some of the darker blues and purples are going to be perfect for upcoming fall and winter makeup. I've been wearing these for two weeks and they last me well into after work without noticeable fading I always consider it a small win when all of the shades in a palette show up on my darker skin! Does that make me weird? Haha.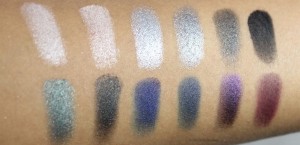 Sleek MakeUP i-Divine Palette in Bad Girl
Sleek MakeUP i-Divine Palette in Storm
Storm has your simple everyday colors with a slight hint of shimmer. I'm glad I got this palette as well as it's the perfect day to night balance. These palettes are small enough that they barely take up any space when traveling so that's a plus as well. Some of the more glittery ones do have fallout as you can see in the swatch of the darker blue shade so be sure to tap your brush off before application. My favorite shade from this one is that shimmery hunter green.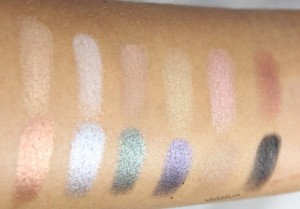 Sleek MakeUP i-Divine Palette in Storm
What have you tried from Sleek? Tell me your favorites below!