I'm absolutely obsessed with musicals. They are seriously the best things ever next to makeup. So when makeup and musicals collide I MUST BUY ALL THE THINGS! The latest acquisition to my collection is this trio from Deborah Lippmann based on the broadway production of Wicked.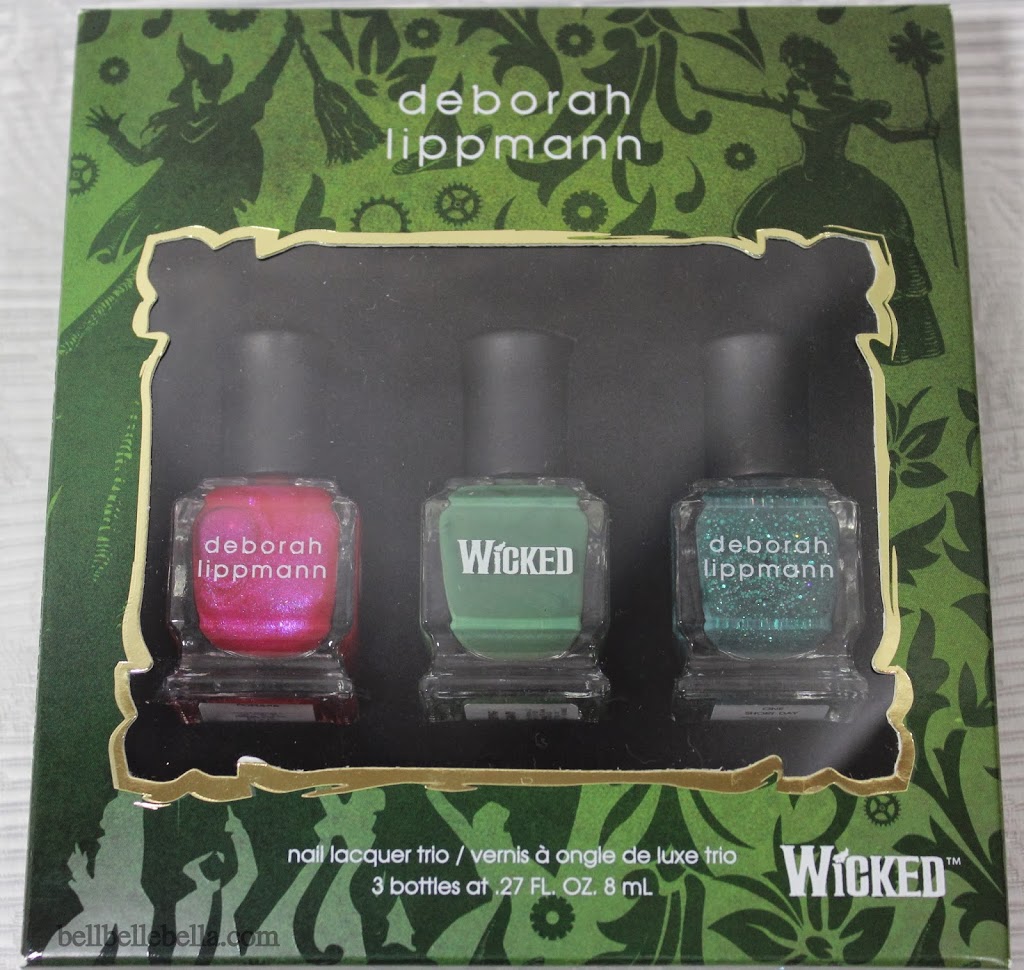 Deborah Lippmann Wicked The Musical Nail Polish Trio
If you haven't seen Wicked (go see it NOW!!) it is a broadway play based on a novel about how the Wicked Witch (named Elphaba who is played by Idina Menzel (of Rent and Frozen fame also) in the original) actually became….Wicked. It's seriously amazing and I won't spoil it for you but I will say things aren't exactly as they seem the way the Wizard of Oz tells it….
In True Deborah Lippmann fashion these three polishes are named for songs in the Musical: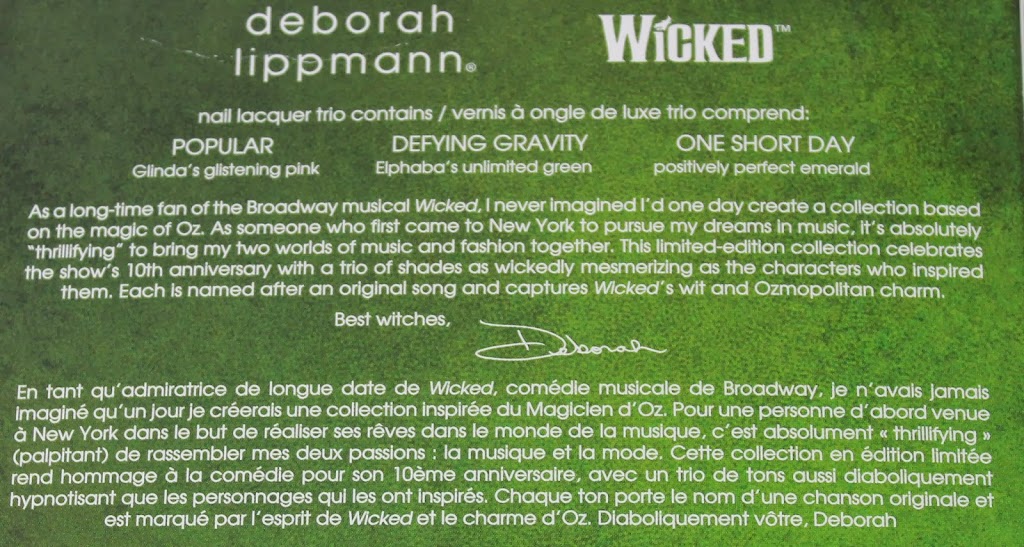 Deborah Lippmann Wicked The Musical Nail Polish Trio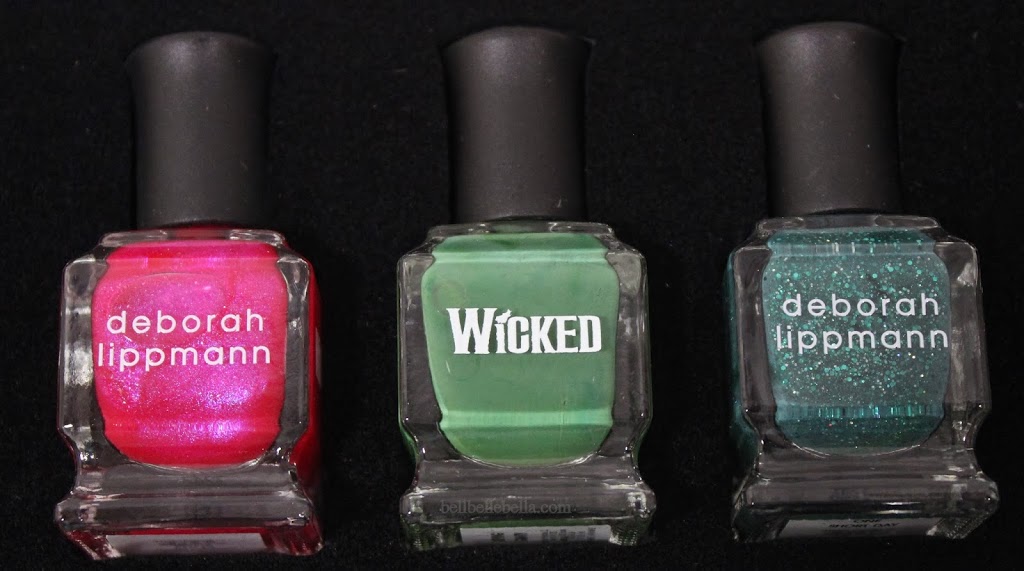 Deborah Lippmann Wicked The Musical Nail Polish Trio
Popular
"..They were Popular, please! It's all about Popular
It's not about aptitude,
It's the way you're viewed,
So it's very shrewd to be very very popular…like me!"
This fun pink shade with a touch of blue shimmer is inspired by the Good Witch Galinda (played by Kristin Chenoweth in the original) as she tries to help Elphaba become more popular at the school they attend together.
Defying Gravity
"As someone told me lately,
Everyone deserves a change to fly!
And if I'm flying solo
At least I'm flying free!
To those who ground me, take a lesson back from me,
Tell them how I am Defying Gravity
I'm flying high Defying Gravity, and soon I'll match them in renown
And nobody in all of Oz, no wizard that there is or was, is ever gonna bring me down!"
This true green color which matches Elphaba's skin is named after the main theme in the play. This is the point when the "Wicked Witch" moniker is born. This is one of my favorite scenes in the play; it's so powerful.
One Short Day
"One Short Day in the Emerald City,
One short day, to have a lifetime of fun.
One short day, and we're warning the city,
Now that we're in here, they'll know we've been here
before we are done!"
This song marks the first time Galinda and Elphaba visit the Emerald City and they are filled with awe and are so hopeful for their future together. This color is sparkly and vibrant in two coats. So much Emerald goodness.
Deborah Lippmann Wicked The Musical Nail Polish Trio
Popular, One Short Day, Defying Gravity
I'm so obsessed as you can see. This set I think is limited edition and I got mine from Sephora so be sure to grab this if you can!