Affiliate Links
Coca-Cola and OPI have teamed up to create a polish collection inspired by the iconic American beverage brand. Since I live in Georgia and Coca-Cola is headquartered here (check out World of Coke; make sure you try the Beverly 😉 ), everything here is Coke. Any type of soda is Coke. There is no country for Pepsi (gross). The OPI and Coca-Cola collection includes 9 full size bottles inspired by various Coca-Cola beverages…but I found this mini set online at Ulta last week and I couldn't resist: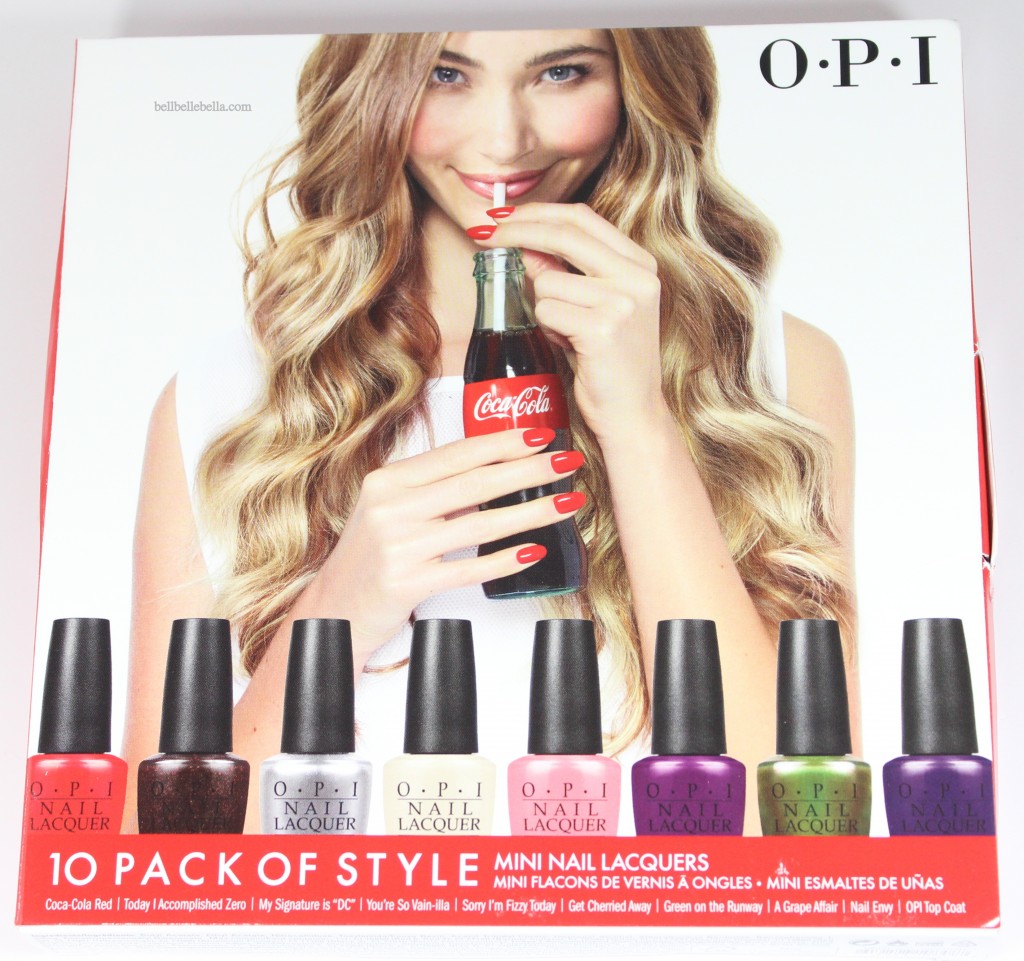 This mini set contains 8/9 of the polishes in the collection as well as OPI Nail Envy nail strengthener, and a top coat. Now normally I love mini polishes by brands like Essie and Formula X for Sephora but I admit OPI minis leave me wanting more because they never have the shade names written on the bottles! What's up with that? Now I either have to keep these polishes in the box forever or create my own labels. Boo for extra work.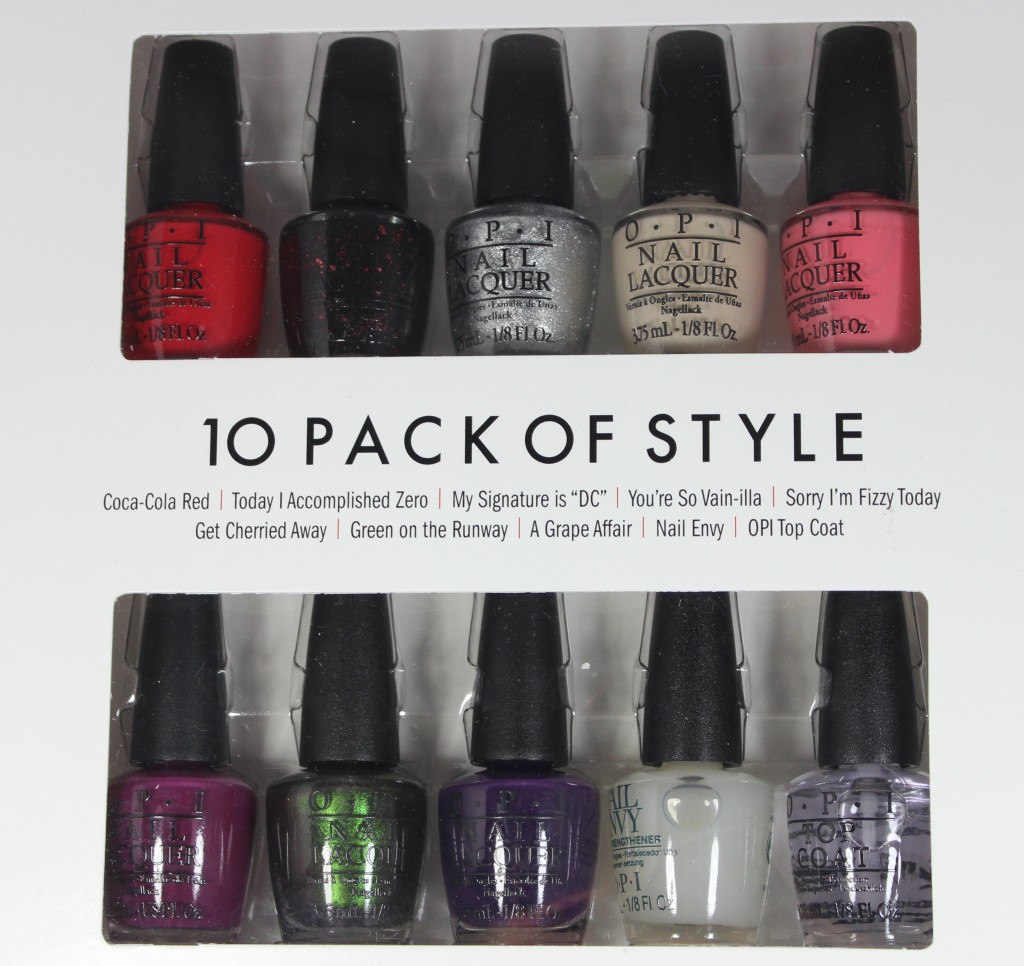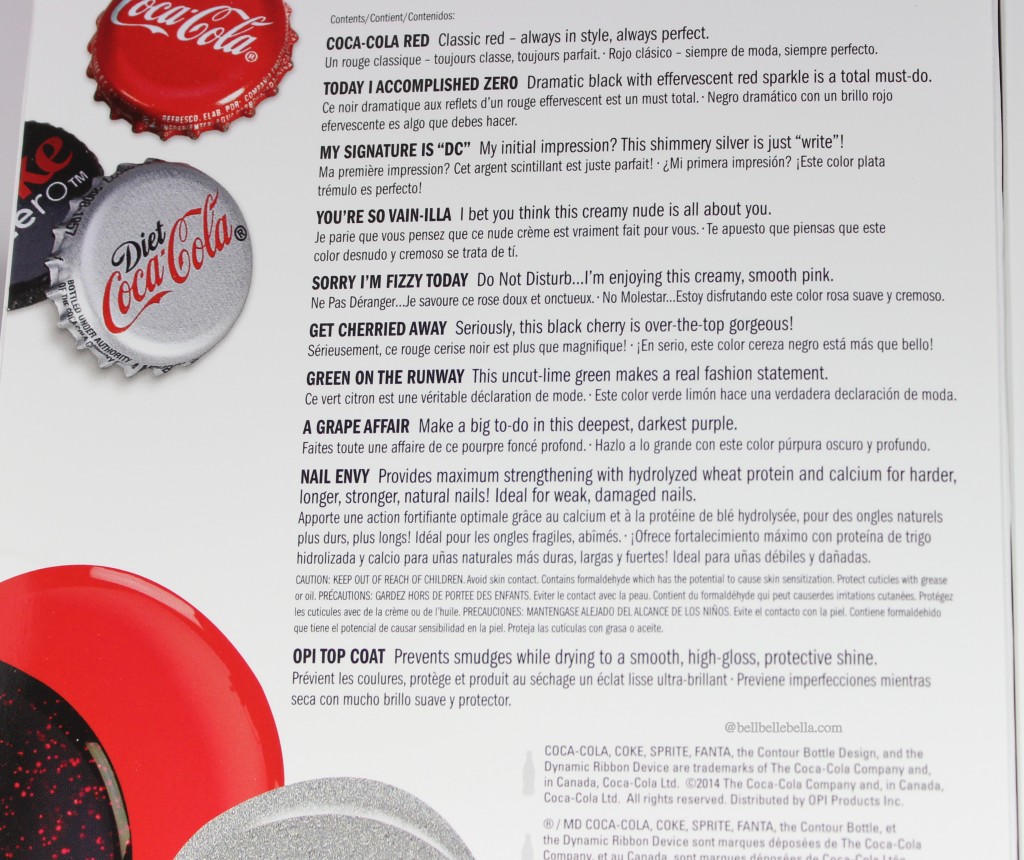 The inside flap of the box is so clever and thought out – I love the descriptions!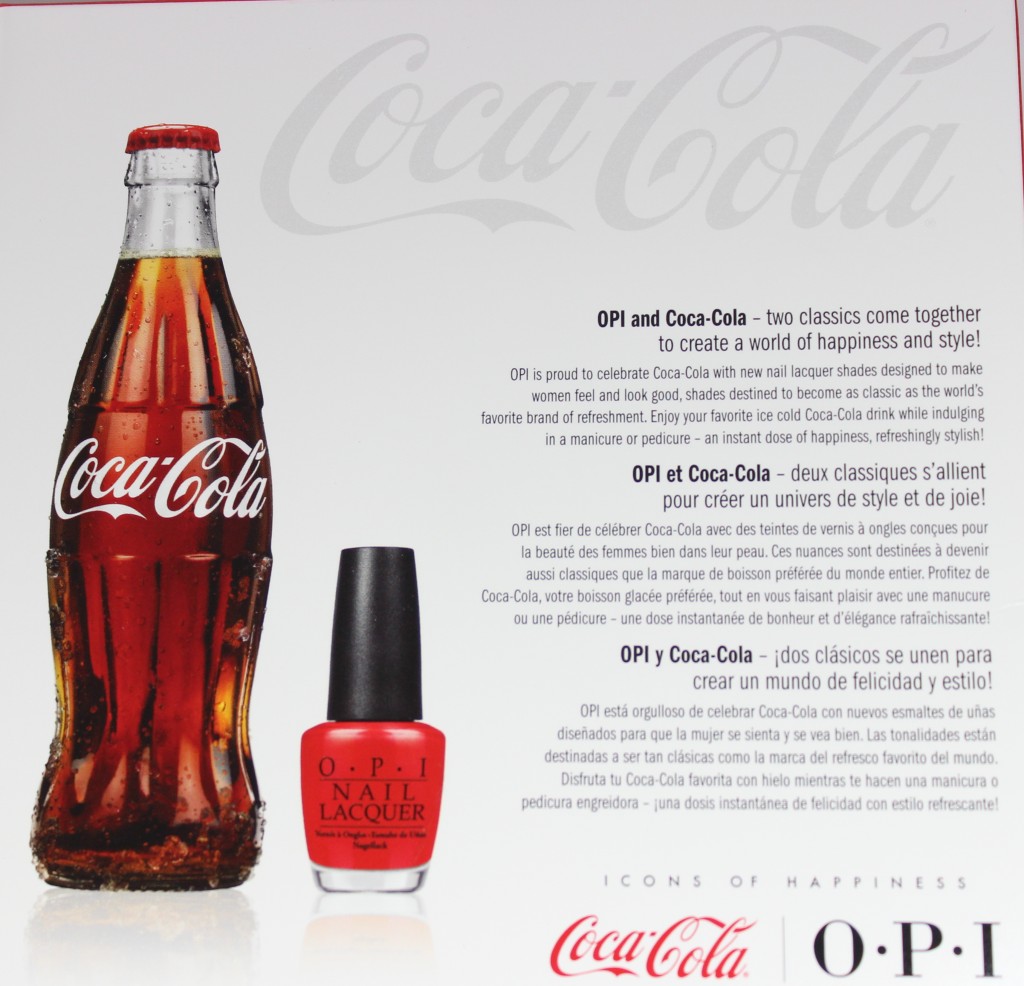 *whistles the Coca-Cola jingle* Dum Dum-dum Dum Dummmm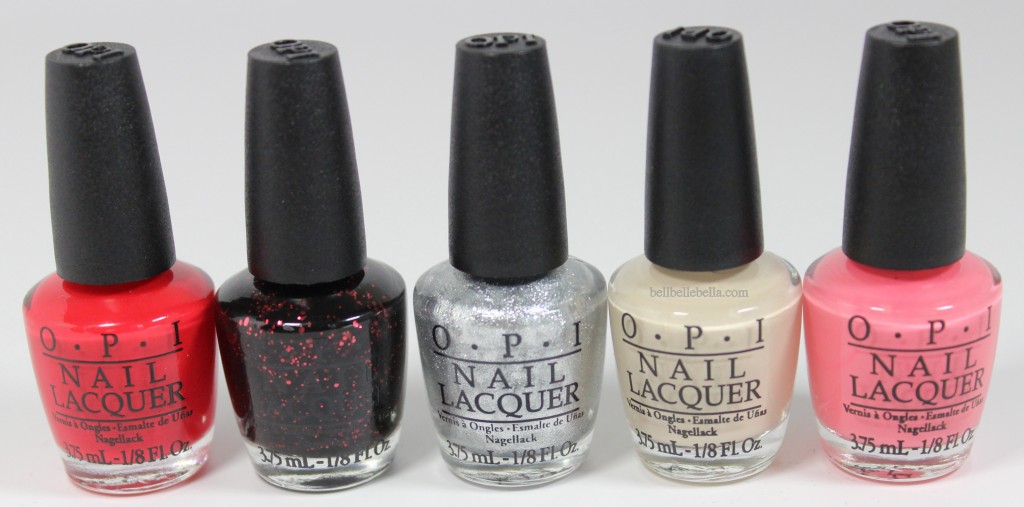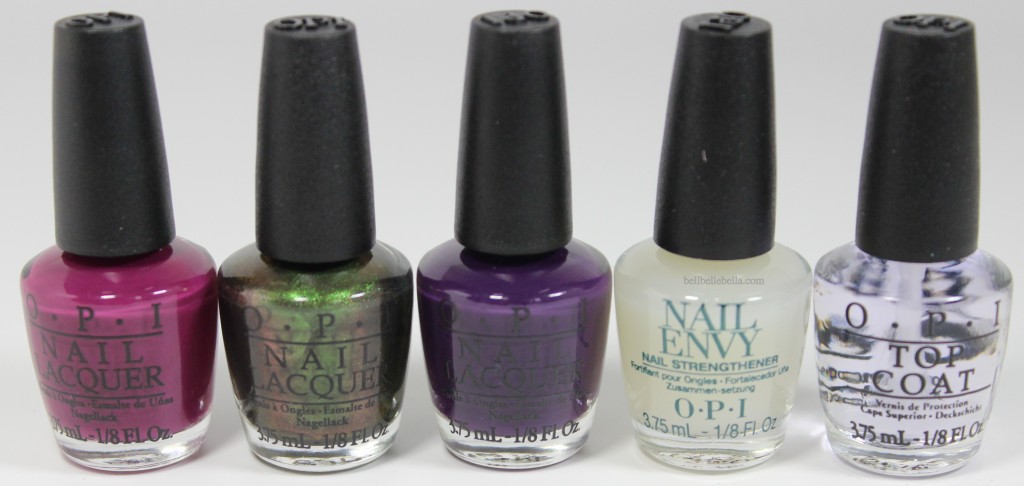 You know how I mentioned all of the shades are inspired by individual drinks? Here's the run down!
Coca-Cola Red – Coca-Cola Classic
Today I Accomplished Zero – Coke Zero
My Signature os "DC" – Diet Coke
You're So Vain-illa – Vanilla Coke
Sorry I'm Fizzy Today – Also inspired by Vanilla Coke…however this one reminds me more of Peach Fanta
Get Cherried Away – Cherry Coke..MY FAVORITE DRINK EVER
Green on the Runway – Sprite
A Grape Affair – Grape Fanta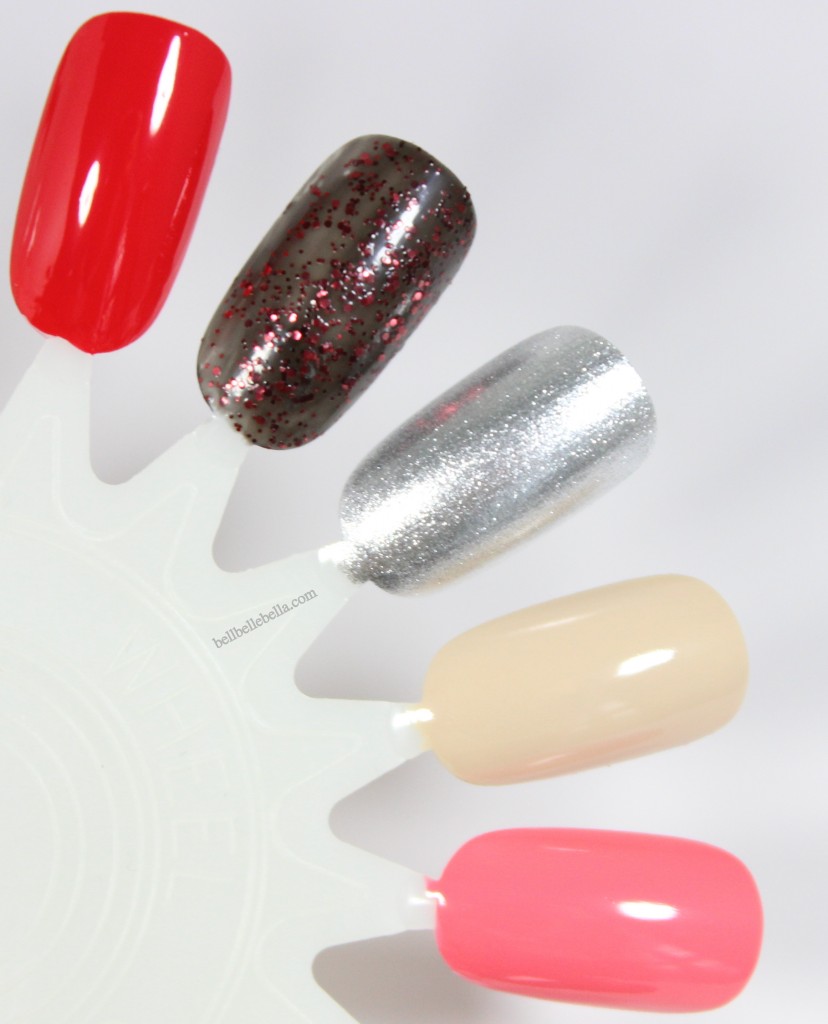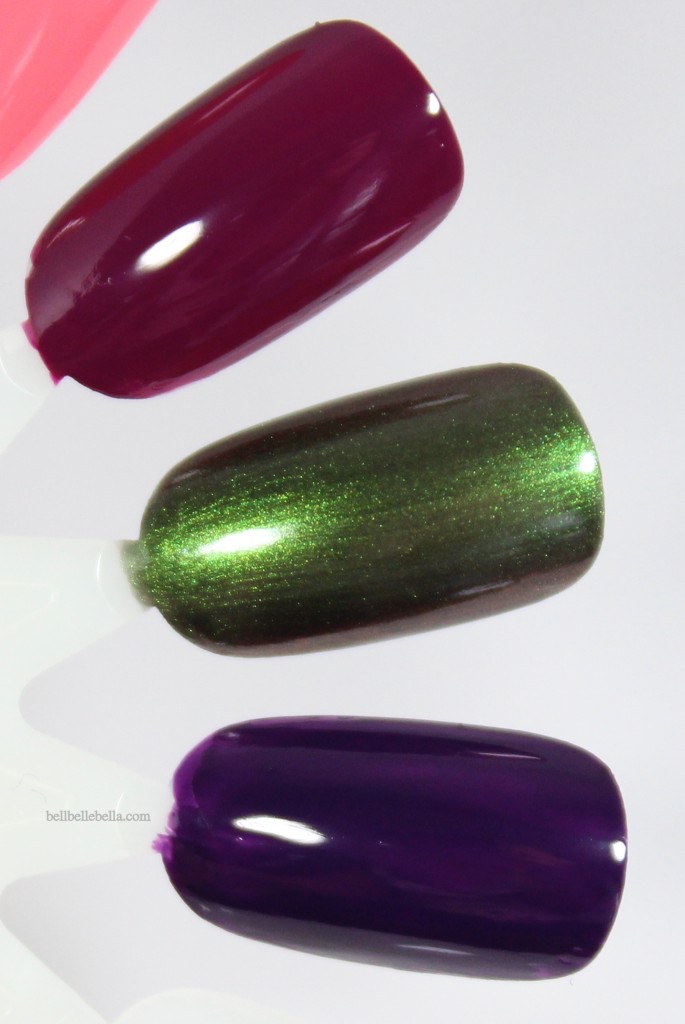 The resemblances  to the colors used on the drink packaging is uncanny. I love Get Cherried Away because Cherry Coke is the greatest of all time in the soda world, and I also love Green on the Runway for the cool brown-green duochrome. Coca-Cola Red is also a favorite because red is just so classy and chic – I may have to get a full sized bottle of this one!
I picked up this set online from Ulta (I haven't seen it in store yet) for $24.95. Check it out here.
You can also buy the full size shades of these for $9 each from Ulta as well.
What do you think about this Coca-Cola inspired collection? Also, tell me your favorite Coke beverage below!
P.S. Comments about Pepsi will be deleted. LOL! Just kidding 🙂