Yesterday I brought you the Too Faced Pardon My French Set for Summer 2014 and today's post is all about the Too Faced A La Mode Eyes Shadow Collection for Summer 2014. I was able to find some repromotes as well as dupes from currently available Too Faced Palettes so keep reading to find out after the jump if you really need this palette!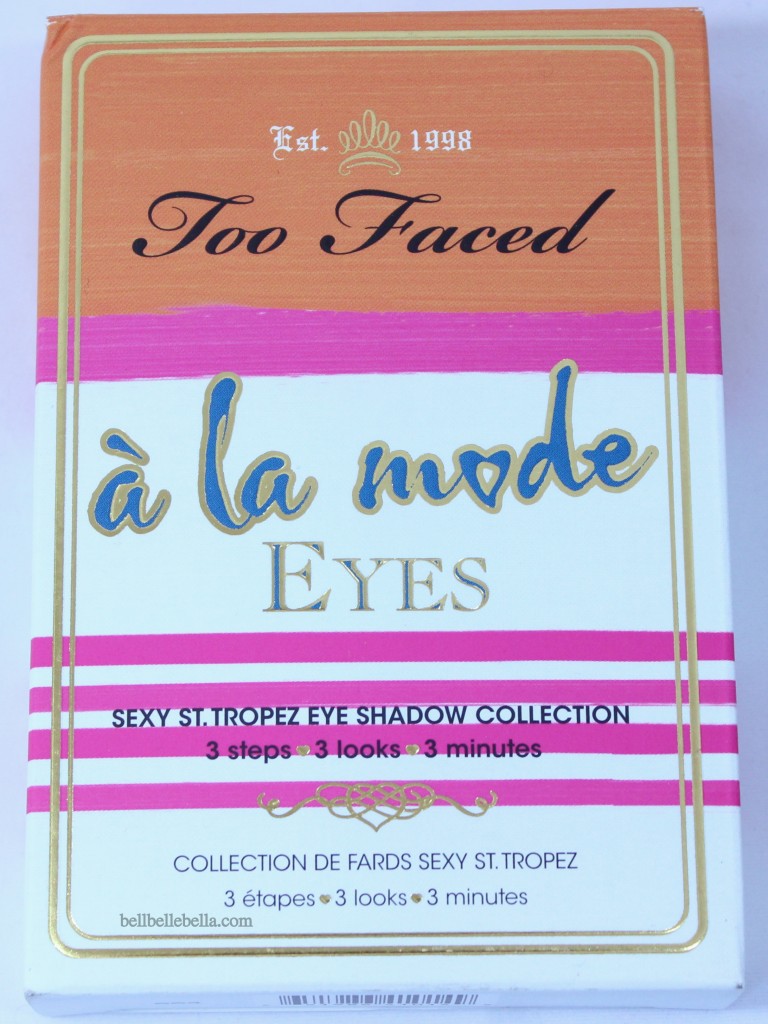 A La Mode Eyes is a stand alone shadow palette for Summer 2014 from Too Faced. This set comes with no extras – just the 9 shadow palette and a  How To Glamour Guide with suggested looks. I was taken aback at how small the palette is compared to other palettes I own but the tin packaging is very cute and super durable. The only difference in packaging between this and the Bonjour Summer set is the coloring; everything else is identical. This collection of shadows is inspired by "Sexy St. Tropez" so the colors remind you of Southern French sunsets and beaches…and I don't know anyone who can't enjoy that!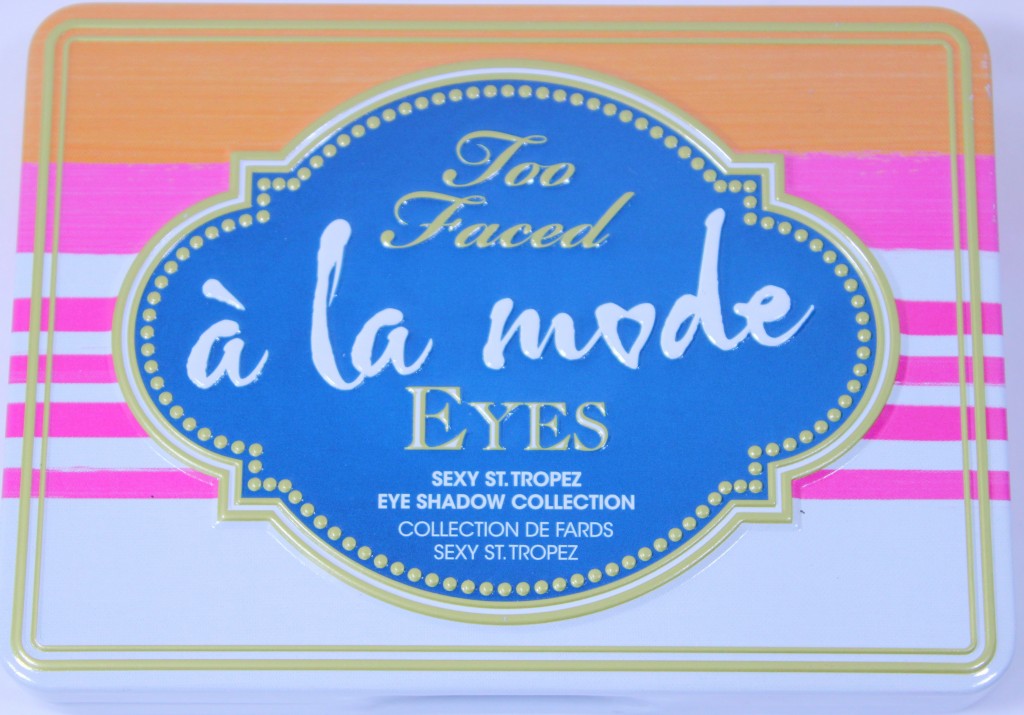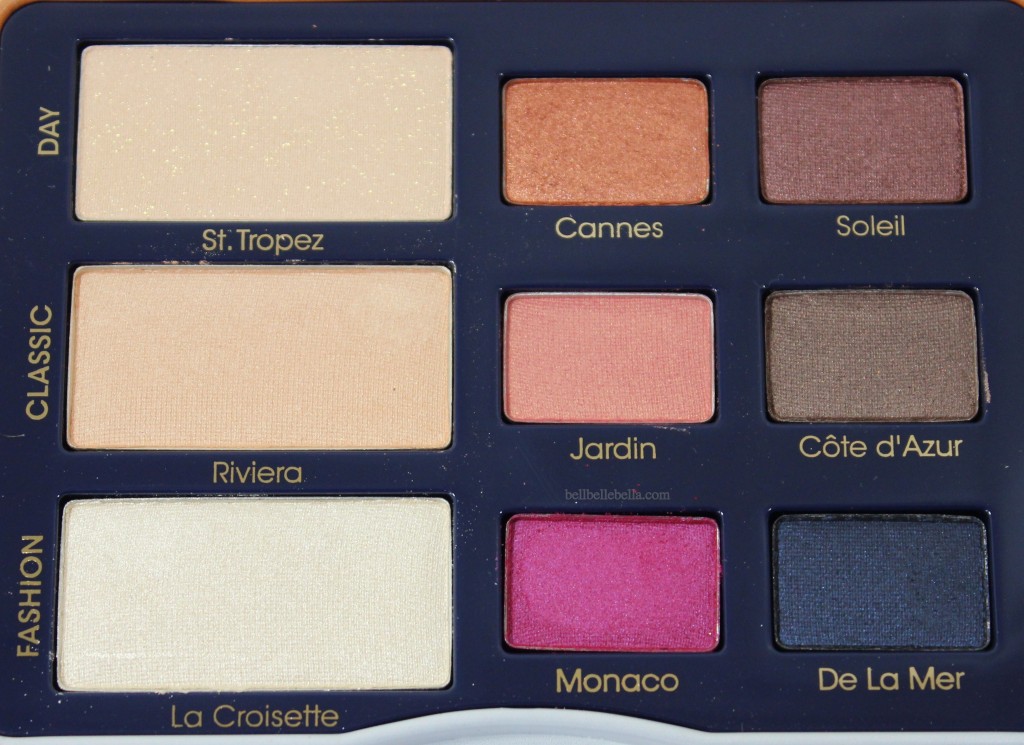 The larger shades in the palette are intended for highlight shades or all over washes of color. I find that I need to be careful with some of these because they are so pigmented it looks like I put pure white eyeshadow under by eyebrows which is not cute. As with the last Bonjour Summer Palette I reviewed yesterday these shadows are quite powdery and tend to kick up a lot of product so make sure to tap your brush before application to avoid fallout down your face. If you look closely you'll notice that Monaco, Cannes, and to a lesser extent Soleil all look pretty familiar…let's investigate that further.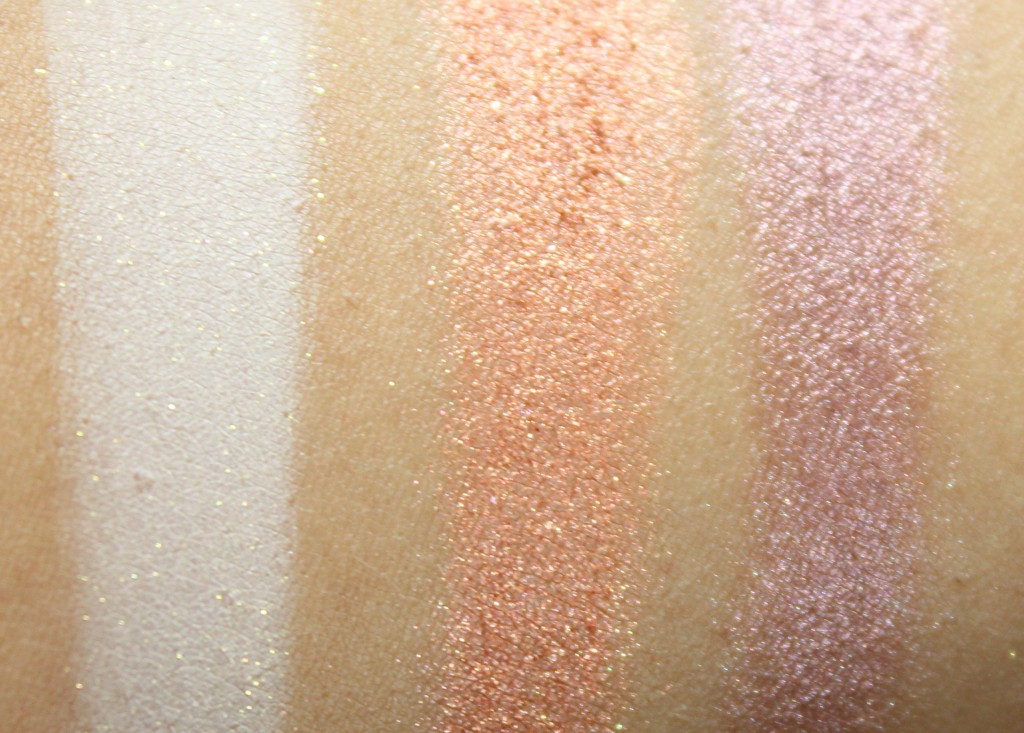 While there are two exact dupes in this palette to other existing Too Faced shades, the shade Soleil has a sibling in the shade Amaretto from the Too Faced Chocolate Bar Eyeshadow Palette. They are not dupes (meaning they are not the same exact shade) but I think that this is worth mentioning when determining whether you need this shade or not.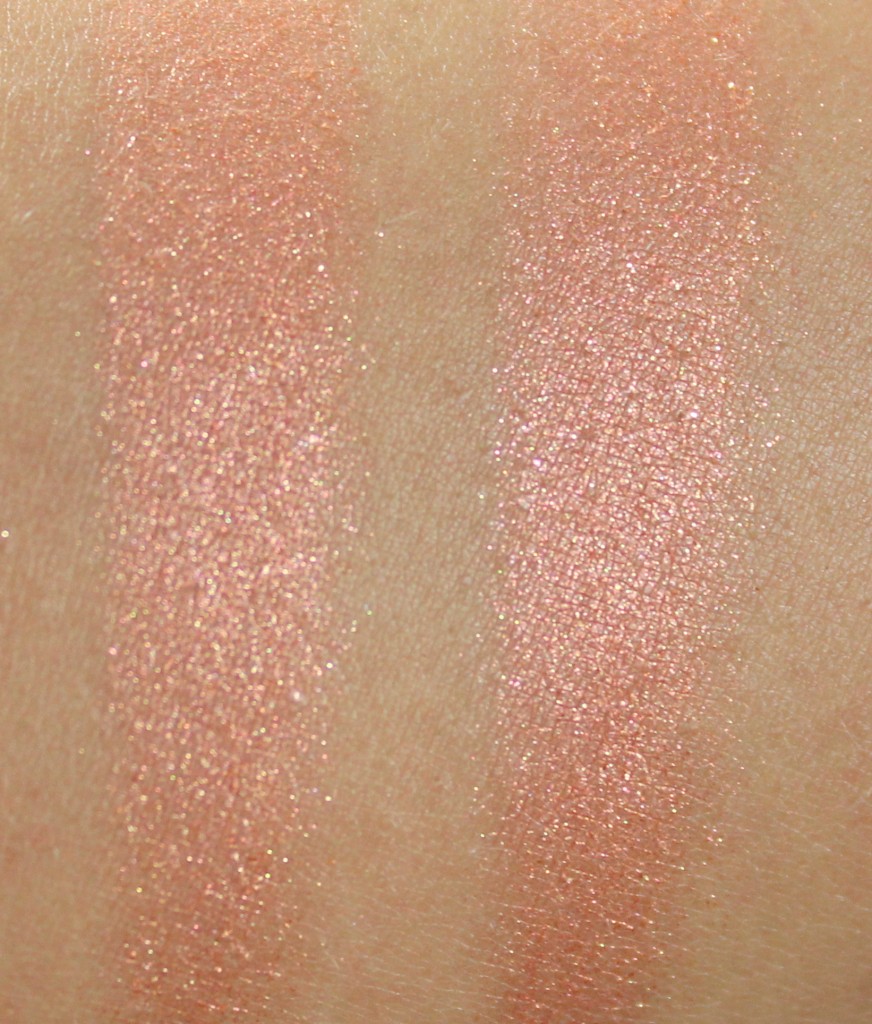 Told you Cannes looked familiar. It is an exact dupe for the shade Firefly from the Bonjour Summer Eyeshadow set which in my opinion is disappointing to repeat shades within a single collection. It seems a little lazy to me..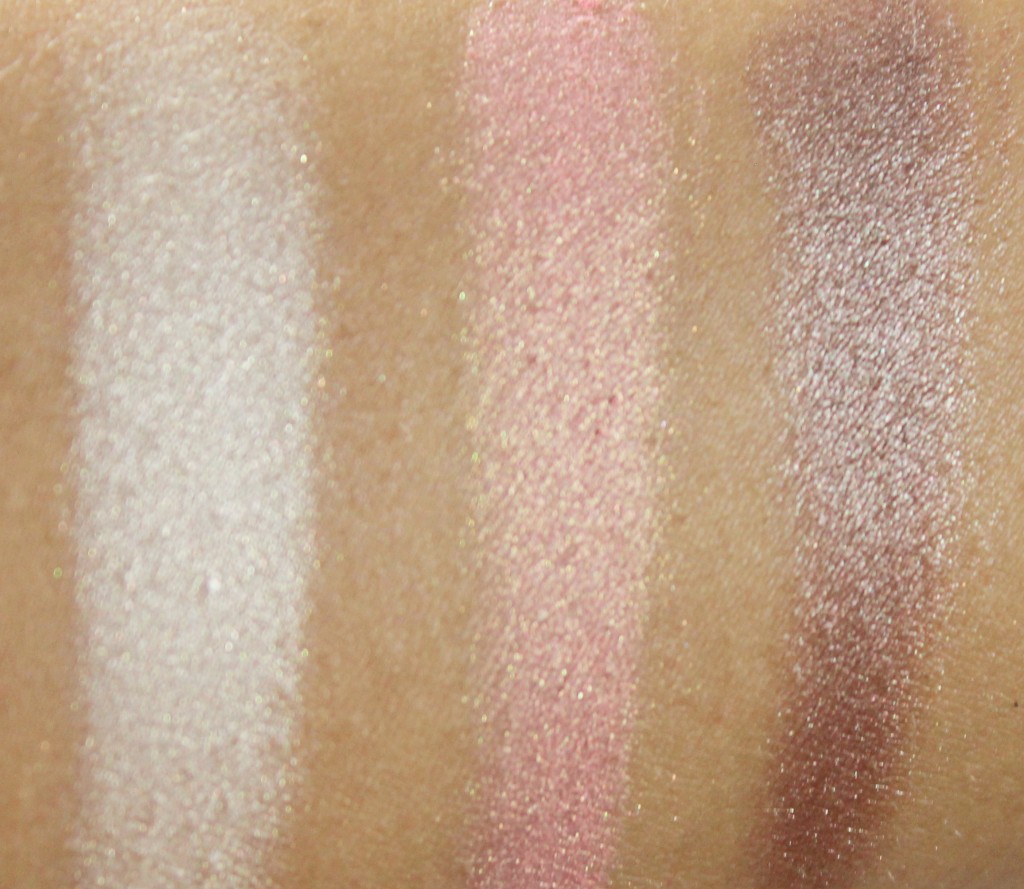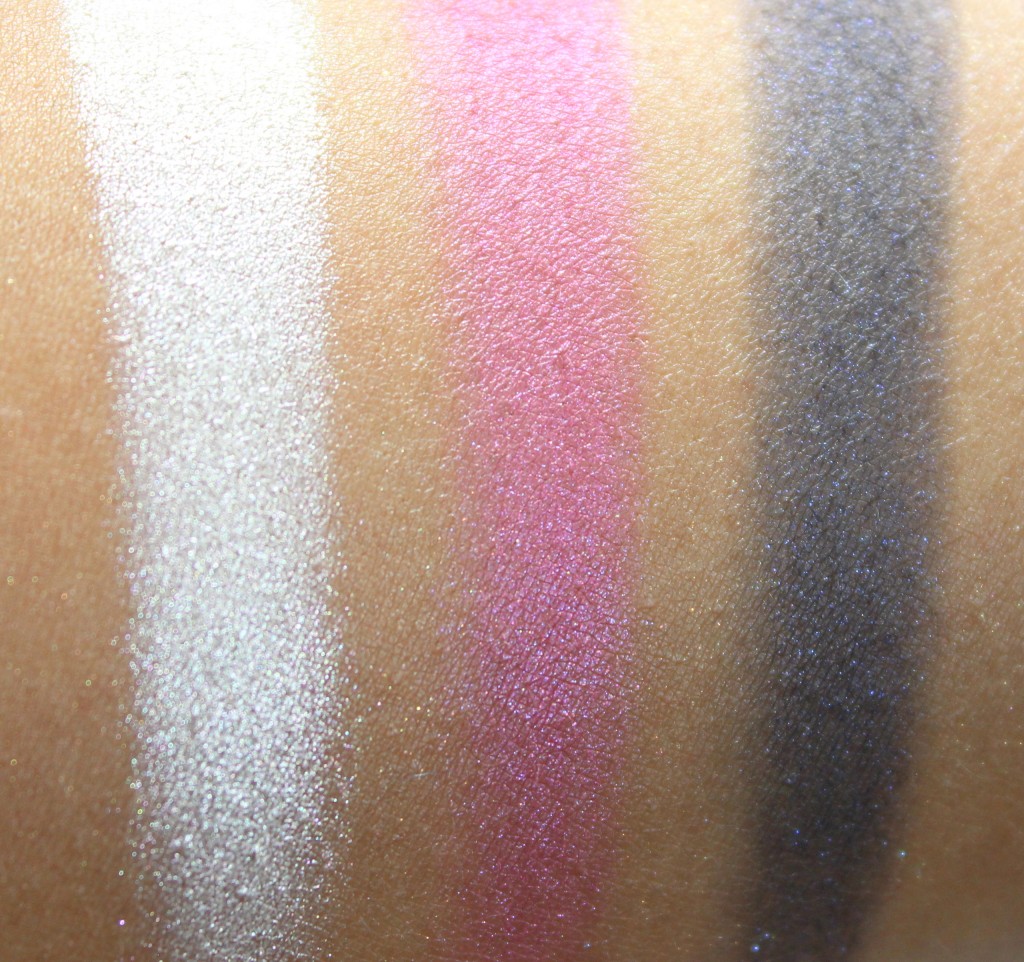 And again in Monaco we also get the feeling of deja vu. When initial pictures of this palette first surfaced everyone was commenting about how pretty the shade Monaco is in this palette. While it makes a gorgeous addition to the set…it is the same shade as Totally Fetch from the Too Faced Pretty Rebel Palette from Fall 2013.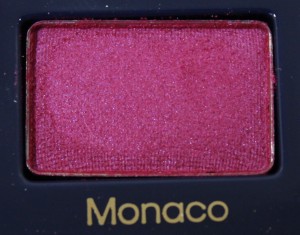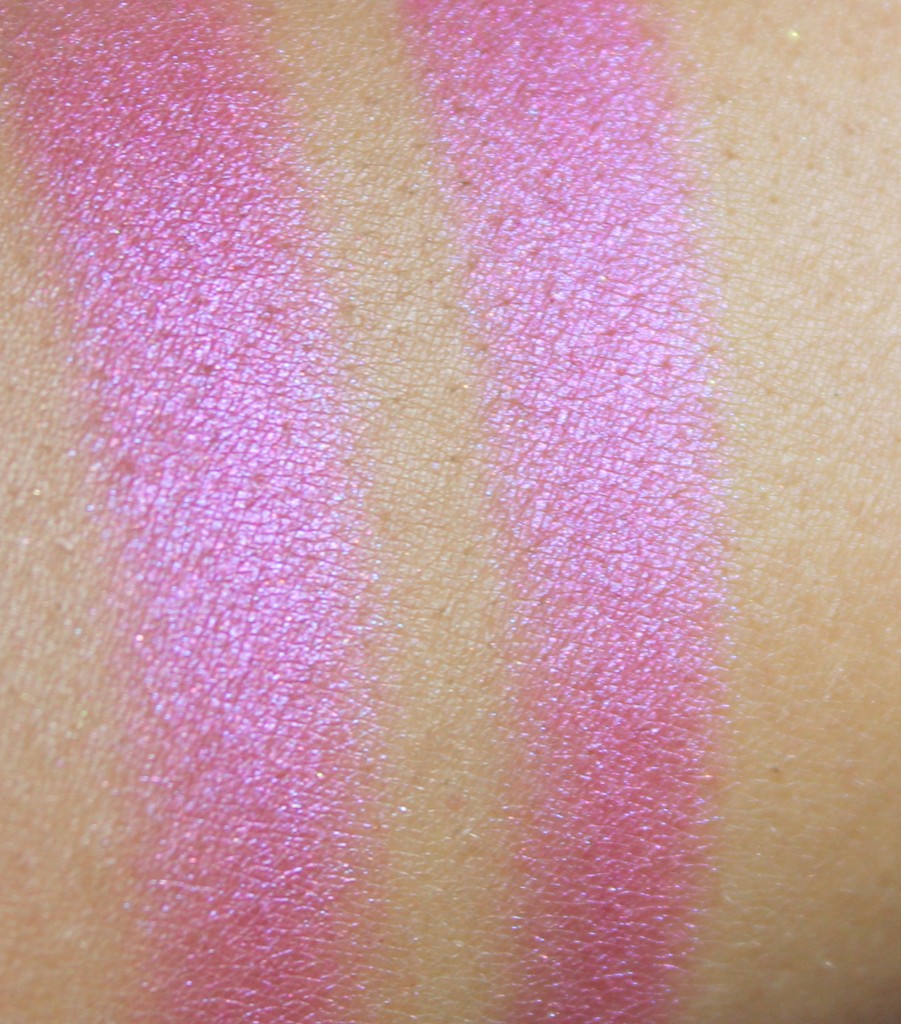 This inclusion of shades really doesn't bother me too much since these were in two different seasons…but I admit I am partial to the name Totally Fetch. That name was so much win.
Check out a side by side comparison of the palettes in my latest YouTube video!