Affiliate Links
Happy first Monday of fall everyone! Today I have for you my top picks for gorgeous season appropriate reds and berries: High End edition. A post will be up later this week with my drugstore picks as well. Enjoy.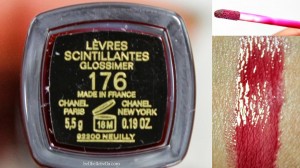 Chanel Levres Scintillantes Glossimer in 176 Crushed Cherry
CHANEL LÈVRES SCINTILLANTES Glossimer in Crushed Cherry
This was an impulse buy if you watched my recent haul video on my YouTube channel (check it out
here
). This color is so gorgeously dark and sinister while at the same time being ultra chic and glam. The swatch in the above picture makes it look more of a blood red color but without being in direct lighting the color is the exact color of dark rip cherries. Love.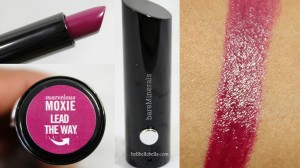 Bare Minerals Marvelous Moxie Lipstick in Lead The Way
This was also an unexpected buy while randomly browsing through Sephora one day. I admit I don't pay much attention to Bare Minerals anymore but this color immediately caught my eye and it was love at first swatch. This is a great slightly dark pinky-purple color that is perfect for many occasions and even every day if you like.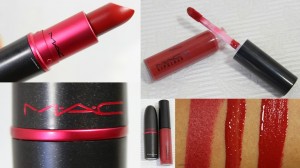 MAC Viva Glam The Original Lipstick and Lipglass
This is the lipstick that started it all. If you're not familiar with the Viva Glam collections from MAC, celebrities team up with the brand to create an exclusive shade of lipstick and 100% of the sales of the lipstick or lipglass are donated to men, women, and children living with or affected by HIV/AIDS. This particular shade was created by RuPaul nearly 20 years ago and for a limited time it's back and available from MAC with the addition of Viva Glam I Lipglass. The two are a perfect combo and are not as bright reds as Ruby Woo or RiRi Woo so it's possible to pull this off for everyday wear if you were put off by those shades originally. I absolutely love the lipglass and have been wearing it to work for the past week!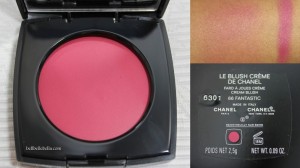 Le Blush Creme de Chanel in Fantastic
I've been eyeing these cream blushes for a while and finally decided to bite the bullet and get one for my fall makeup collection…and also beef up my high end makeup collection. The Chanel cream blushes are amazing in terms of pigmentation, texture, longevity; basically everything. Fantastic is a nice refreshing step away from my typical corals and I am so obsessed with this blush it's not even funny.
Not Pictured: